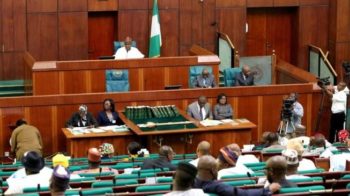 The House of Representatives on Wednesday resolved to investigate application of funds allocated to the Presidential Amnesty Office for Niger Delta ex-agitators, since its inception in June 25, 2009 by late President Umar Musa Yar'Adua.
This was sequel to a motion by Adamu Chika (Niger-APC), "on the need to carry out the investigation, to ensure accountability and efficiency of the programme".
Moving the motion, Chika said that the Office's budget, which ranged between N60 billion and N70 billion annually, had in terms of implementation, been shrouded in secrecy.
The lawmaker said all might not have been well with the implementation of the programme's budget, recalling that on November 1, 2017, "hundreds of ex-agitators stormed the National Assembly to protest the non-payment of their stipends and other allowances spanning several months".
He said that allegations of corruption and ineptitude had always been rife against the amnesty programme since inception.
According to him, this resulted in hitches in the implementation, especially on the failure to pay outstanding allowances to the ex-militants, reported to have amounted to several billions of naira.
"Few days ago, President Muhammadu Buhari relieved the coordinator of the programme, retied Brig. Gen. Paul Boro, of his duties on the heels of allegations of mismanagement of funds by the office under his watch," Chika said.
Contributing to the motion, some members spoke in support of the motion.
The motion was unanimously adopted by members when it was put to a voice vote by the Speaker, Yakubu Dogara.
The House, therefore, mandated its Committee on Niger Delta Ministry to carry out comprehensive investigation as well as do an impact assessment of the programme on the ex-agitators and report back its findings.    
Copyright Ships & Ports Ltd. Permission to use quotations from this article is granted subject to appropriate credit given to www.shipsandports.com.ng as the source.