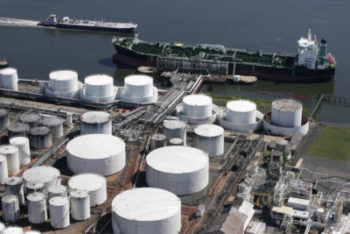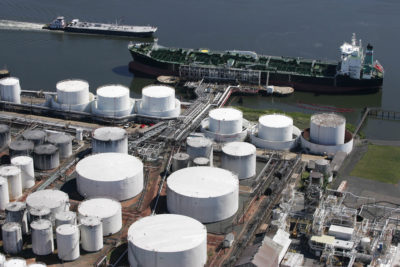 Russia is planning to limit exports of refined oil products to Belarus in a bid to curtail re-exports from the country.
According to a Belarussian document and a Russian official, re-exports from the country come at the expense of the Russian budget.
Russia is supplying Belarus' two refineries with around 18 million tonnes of crude oil a year to help its neighbor meet domestic needs.
Supplies are not subject to export duties as Moscow and Minsk have a joint customs zone, meaning that Russia is effectively supporting its neighbor with cheap energy.
In the past few years, Belarus has also increased imports of refined products from Russia, which are also free of duties, while increasing re-exports of refined products to European countries such as Poland and Germany.
Russia is now seeking to effectively curtail re-exports of its refined products via Belarus by imposing limits on the volumes that can flow from Russia to Belarus after Sept 1.
"Russia is imposing a ban on unlimited shipments of refined products to Belarus, arguing that it is facing lower budget revenues as volumes keep growing," Belarussian state energy company, Belneftekhim, wrote in a note commenting on upcoming changes.
It said Russia had asked Belarus to compensate for its budget losses for past supplies of refined products but gave no figure.
The Belarussian finance ministry and Russian finance and energy ministries declined to comment.
A Russian government source confirmed the move, saying the discussion was still ongoing to define the exact levels of exports after Sept 1.
The source declined to be named because he is not allowed to speak to media.
Belarus raised imports of refined products from Russia in the first half of 2018 by 44 percent to 2 million tonnes, while imports of liquefied petroleum gas (LPG) soared by 128 percent to 0.48 million tonnes.
Agency Report