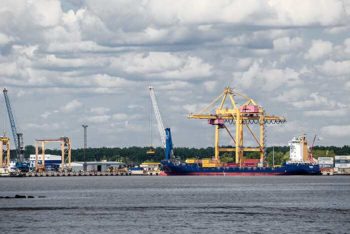 The Russian Federal Customs has said that it will do away with the requirement that customs paperwork is to be filed electronically and also filed in hard copy, which should cut transportation cost by 10 to 15 percent.
The Customs agency also plans to establish a central location to handle customs declaration and automate those declarations, which should cut the time it takes customs to clear containers.
The central location will come online next month while the phasing out of hard copy documentation will take place over the coming months.
"The Customs agency has been working hard to improve its operations. Those efforts included electronic filing, reducing the amount of paper work required and allowing shippers to create online profiles the agency can use to look at their shipping history which makes it less likely such shippers will face delay," according to a spokesperson.
"The agency's effort appears to be paying off. The time it now takes for customs clearance at Baltic Customs which includes the top port of St Petersburg has fallen since 2016. Customs export for last year took about 2 hours while imports took 40 minute, but it now takes 1 hour and 18 minutes for exports and 29 minutes for imports.
Copyright Ships & Ports Ltd. Permission to use quotations from this article is granted subject to appropriate credit given to www.shipsandports.com.ng as the source.