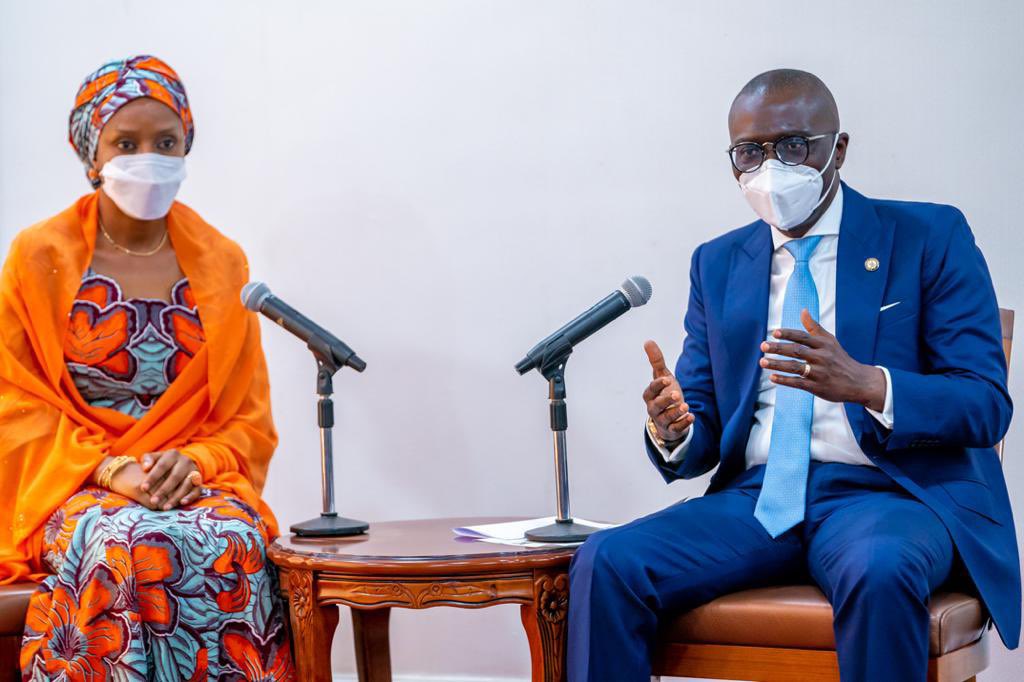 The Governor of Lagos State, Babajide Sanwo-Olu, has said that the new electronic call-up system for trucks being introduced by the Nigerian Ports Authority (NPA) will be the "beginning of the end of Apapa gridlock".
The Governor also assured that his administration would deploy sufficient number of towing vehicles to impound trucks parked illegally on the port access roads from this Saturday.
The Governor's Chief Press Secretary, Gboyega Akosile, said Sanwo-Olu made these known on Tuesday during a meeting with the management of Nigerian Ports Authority (NPA) at the government house in Alausa.
With the new system, movement of trucks in and out of the Lagos seaports will now be organised through a transparent electronic call-up system that will be based on first-come-first-served basis.
"This is the beginning of a better journey time for our citizens within the Apapa seaports and environ. This electronic system has limited interface with security operatives and unions, which usually cause the gridlock problem. It will be a simple case of possessing electronic clearance. If you don't have it, you don't have any reason to be around the seaports.
"In enforcing the new regulations, we are deploying more than enough towing vehicles to impound erring trucks. The huge amount to be paid as fine for flouting the call-up system will be a deterrent for drivers not to repeat it.
"The stakeholders need to understand we are serious about ridding Apapa of the menace that has brought pains to our citizens living and doing businesses along the corridor," the Governor was quoted as saying.
He noted that the state government plans to station 500 officers of the Lagos State Traffic Management Authority (LASTMA) to work together with NPA and enforce the new call-up regime.
He further noted that the state was working on collaborating with the Federal Road Safety Corps (FRSC), Vehicle Inspection Service (VIS) and NPA to ascertain the road worthiness of trucks before leaving their stations to the seaports.
According to the Governor, this would prevent truck accidents on the highways.
The Managing Director of NPA, Hadiza Bala Usman said the purpose of the visit was to brief the governor on the status of the electronic call-up platform before it would be fully implemented.
She said part of the advantages of the new e-call up system was the creation of eight approved parks where all trucks must first be stationed before being electronically called into the seaports.