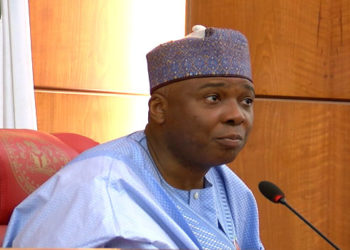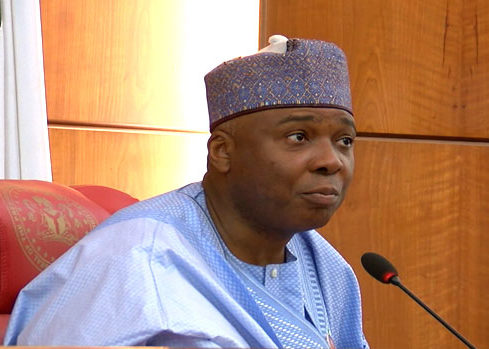 The President of the Senate, Dr Bukola Saraki, has stressed the need for government to increase non-oil revenue generation.
Saraki said this on Tuesday in Abuja when President Muhammadu Buhari presented the proposed N8.612 Trillion 2018 budget before a Joint Session of the National Assembly.
He said that as the Nigeria gradually recover from recession, it was necessary to reset the fundamentals that drove the economy so that it would not slide back into recession.
The Senate President added: "we must reassess the relationship between oil and our economy. Oil prices are gradually inching up, but that is no reason for complacency in our diversification drive.
"We must grow our economy away from oil and increase attention to other sources of revenue generation."
He also emphasised on tax collection, saying other independent revenues from state-owned enterprises must be taken seriously.
"If the budget is to be funded, we cannot afford to turn blind eye to revenue under-performance.
"While there is need to review extant laws guiding the operation of some government enterprises, I would call for more determined effort on the part of the executive, to block leakages.
"This sector alone accounts for over N40 trillion in valuation, of which less than N400 billion is remitted as revenue to Consolidated Federation Account. This is not acceptable. We need to vigorously address this area," Saraki said.
Saraki commended President Muhammadu Buhari, the Economic Management Team, lawmakers, well as Nigerians, for working together to make the necessary sacrifices to get the economy out of recession.