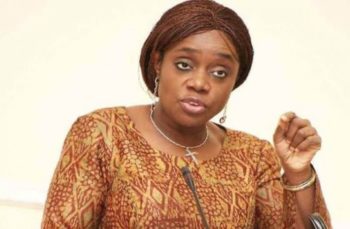 The Minister of Finance, Kemi Adeosun, has called on Nigerians to review any existing tax planning schemes, including those in offshore tax havens, in order to take advantage of the Voluntary Assets and Income Declaration Scheme (VAIDS) to regularise their tax status where necessary.
She made the call during an interactive session with the media on Tuesday in Abuja, while responding to a question about the legality of the use of offshore tax shelters.
The Minister stated that whilst the use of tax avoidance schemes was legal, tax evasion was not.
She said, "The critical question to be asked of all Nigerian tax payers using offshore tax shelters will be whether all applicable taxes have been paid prior to the transfer of funds or assets to a tax shelter.
"If all taxes had been paid, then there will be no additional liability except tax payable on further income earned on those funds. However, if taxes had not been paid, then the use of such schemes is illegal."
Adeosun counselled users of such structures to seek professional advice, explaining further that the Federal Ministry of Finance was offering free training to professional advisers on the VAIDS to enable them support their clients.
She urged users of offshore tax shelters to promptly embrace the VAIDS scheme to regularize their tax status, adding that Nigeria's low tax revenues were at variance with the lifestyles of a large number of its people and with the value of assets known to be owned by Nigerians resident around the world.