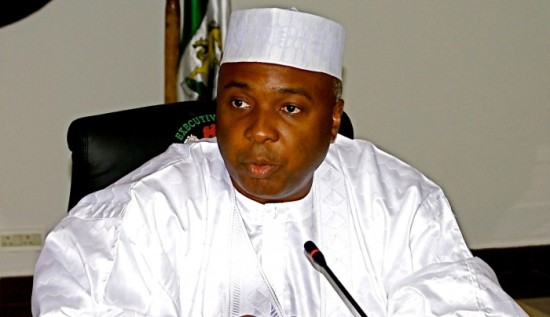 Senate President Bukola Saraki says no provision was made for the repair of the runway of Nnamdi Azikiwe International Airport, Abuja, in the 2016 and 2017 budgets.
The airport will be closed for repairs from March 8 to April 19.
The project is expected to gulp N5.8bn.
According to a statement issued by Bamikole Omisore, Saraki's media aide, the senate president said this on Friday while speaking with Sani Bello, Niger state governor.
He said the non-completion of the Minna airport re-modelling project had left the federal government with no option or backup, but to the divert flights to Kaduna.
"It makes a lot of sense to have an option. It is the lack of option that brings us to where we are that we cannot make a good choice," he said.
"No provision was made, in either the 2016 or 2017 budget, for the rehabilitation of the Abuja airport runaway… one will be wondering how such kind of decisions are arrived at."
He assured the governor that provision for funding would be made for the completion of the abandoned dualisation of Suleja-Minna road.