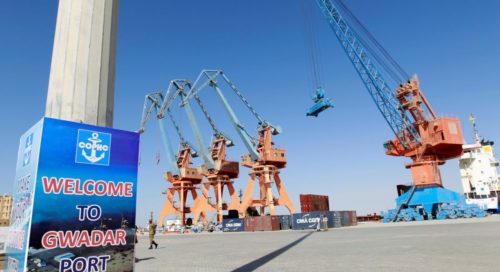 Saudi Arabia's Energy Minister, Khalid al-Falih, says the government plans to establish a $10 billion oil refinery in Pakistan's deepwater port of Gwadar.
Falih who made this known over the weekend when he visited the deepwater port said a Memorandums of Understanding (MoU) would be signed when Crown Prince Mohammad bin Salman visits Pakistan in February.
He said, "Saudi Arabia wants to make Pakistan's economic development stable through establishing an oil refinery and partnership with Pakistan in the China Pakistan Economic Corridor."
The Saudi news agency SPA earlier reported that Falih met Pakistan's Petroleum Minister, Ghulam Khan, and Maritime Affairs Minister, Ali Zaidi, in Gwadar to discuss cooperation in refining, petrochemicals, mining and renewable energy.
The deepwater port of Gwadar is being developed with the help of Beijing as part of the $60 billion China Pakistan Economic Corridor (CPEC) initiative to transform Pakistan into a major overland route linking western China to the world.