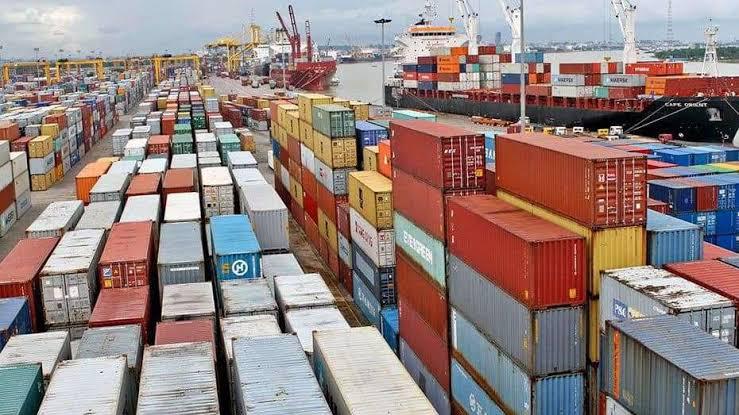 With industry and labour stakeholders in full support, the stage is now set for the celebration of Nigerian dockworkers, as the Shipping Correspondents Association of Nigeria (SCAN) hosts its maiden Dockworkers' Day.
The association announced this Tuesday in a press statement.
"For a predominantly import-dependent economy, and the seaports as gateways to both regional and global trade – driving economic growth and fostering international cooperation with an estimated N33.2 trillion seaborne trade, the economy thrives only on dockworkers skillful cargo handling. Yet, they have so far not been paid due recognition, unlike workers in most other sectors of the economy, which are even yearly celebrated internationally.
"However, SCAN is changing that forever with an epoch event themed, 'Dockworkers: The Unsung Heroes Of Nigerian Port Reforms,' slated for Thursday, September 7, 2023 at the Conference Hall of the Nigerian Shippers' Council in Apapa, Lagos, beginning at 10:00am.
Chairman of the Seaport Terminal Operators Association of Nigeria (STOAN) and Executive Vice Chairman, ENL Consortium Ltd, Princess (Dr.) Vicky Haastrup, chair the occasion, while the Keynote Speaker is the Lead Consultant, Justicia Consults and immediate past Executive Secretary, Nigerian Shippers' Council, Barr. Hassan Bello.
For their immense contributions to industrial harmony and the welfare of the dockworkers, special honours will be awarded such distinguished regulatory personalities as the Executive Secretary, Nigerian Shippers' Council, Mr. Emmanuel Jime, Director-General, Nigerian Maritime Administration and Safety Agency (NIMASA), Dr. Bashir Jamoh, and Managing Director, Nigerian Ports Authority (NPA), Muhammed Bello-Koko.
Also to be honoured are the STOAN Chairman, Princess Haastrup, and other terminal operators, as well as the pioneer president of the defunct Dockworkers' Union of Nigeria, Chief Joshua Ogunley, immediate past President-General, Maritime Workers Union of Nigeria (MWUN), Comrade Anthony Nted, President-General of MWUN, Comrade Adewale Adeyanju, and President, Dockworkers branch, MWUN, Comrade Ibrahim Tajudeen Ohize, among others," the journalists group said.
SCAN President, Eugene Agha, said the event is expected to x-ray the challenges faced by the port workers in their daily struggles to achieve a seamless economy through the seaports, while also looking into the future of their occupation in the light of ever-changing, technology-driven economy.
"The forum will also highlight the contributions of dockworkers/employers to the port industry as the bedrock of the nation's economy, and showcase the growth and development of Nigerian ports in line with international best practices. It will equally highlight the imperatives of capacity building in a fast-changing and technology-focused industry, and by extension expose the investment opportunities," Agha said.