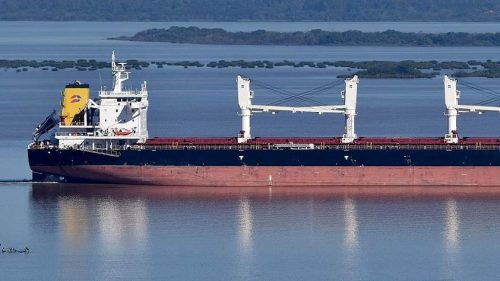 A crew member died on board a crude oil tanker off South Africa, the National Sea Rescue Institute (NSRI) said.
On October 5, 2019, NSRI Mossel Bay duty crew were activated by Maritime Rescue Coordination Centre (MRCC) following reports of a male seafarer suffering a medical emergency aboard an unnamed ship approaching Mossel Bay, Western Cape, and requesting urgent medical assistance.
NSRI prepared to launch sea rescue craft when informed that the sailor, a Turkish national, had passed away.
NSRI Mossel Bay duty crew, accompanied by paramedics, police and forensicists, launched the NSRI sea rescue craft and reached the ship offshore Mossel Bay.
The body of the deceased, believed to have died of natural causes, was taken into the care of Police and the Forensic Pathology Services and brought to shore at Mossel Bay. It is in the care of the Government Health Forensic Pathology Services, NSRI added.