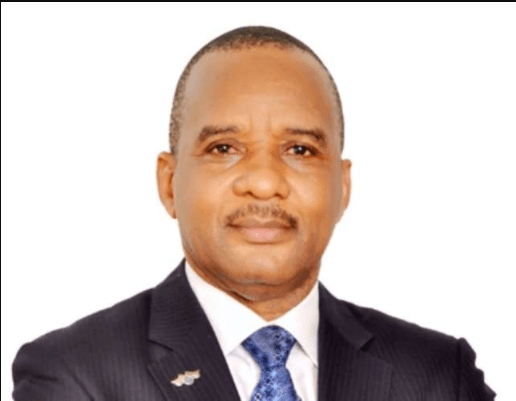 Security agencies are on the trail of a social media troll named Jackson Ude for trying to blackmail the Director General of the Nigerian Maritime Administration and Safety Agency (NIMASA), Dr. Bashir Jamoh, over a false allegation of N1.5 trillion fraud.
Ude, who is said to work for the opposition People's Democratic Party (PDP), is reportedly being used by some disgruntled persons to discredit the Federal Government and top government officials.
SHIPS & PORTS investigation showed that a tweet by Ude over the weekend accusing the NIMASA Director General of fraud running into N1.5 trillion is not true. The report has been discovered to be a combination of outright falsehood and mistaken identity.
SHIPS & PORTS investigation also revealed that Ude mischievously identified one Hamza Ibrahim Jamo, a retired employee of Nigerian National Petroleum Corporation (NNPC) and presently a representative of Talent Enterprise, a Dubai-based training firm, as the NIMASA Director General.
Following screenshot images of a chat between Ude and the former NNPC staff, and MTN phone number of Hamza Jamo published in the report, SHIPS & PORTS used truecaller application and direct phone calls to the owner of the line, which was confirmed to be a different individual without link to the NIMASA DG.
While the NIMASA DG's surname is Jamoh, the person Ude chatted with and published screenshots of their conversation is Jamo, an almost similar surname without the letter 'h' at the end.
Jamo, the former NNPC employee said he retired after 35 years of service. He said his gratuity was paid into the Fidelity Bank account which Ude had reported an outrageous and nonexistent sum of 1.5 trillion.
While stating that he never had such a huge amount in his account, he said the account has been closed due to activities by fraudulent persons, which had been reported to the Economic and Financial Crimes Commission (EFCC).
Also, the Dubai-based company, which the former NNPC staff represents, has issued a statement that they never had any business relationship with NIMASA or with the NIMASA Director General.
In the statement sent to SHIPS & PORTS, the Chief Executive Officer of Talent Expertise, John Philip, said, "I wish to confirm that Talent Expertise International operating out of Dubai, UAE and Abuja, Nigeria has no connection with Dr. Bashir Yusuf Jamoh, Director General of NIMASA.
"Contrary to the said notification, Dr. Bashir has never at any time held any position within TEI and he has never had a role in the formation or running of this company.
"I wish to confirm that at no time in the past has TEI had any formal or informal client/supplier relationship with NIMASA. At no time have we ever provided services to or received payment from NIMASA.
"Talent Expertise International is being represented by Mr. Hamza Ibrahim Jamo as its local Nigerian Director, a retiree from Nigerian National Petroleum Corporation."
Sources close to the Director General of NIMASA said the matter has been duly reported to security agencies and a manhunt has been launched for Ude, who has reportedly gone into hiding.