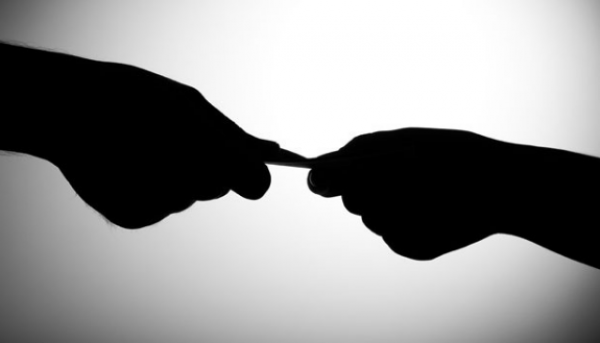 By Ace Omozuwa
Many advocates of fiscal prudence have argued at different fora that security vote has systematized the utilization of public resources for private interests. Ever since the dictatorial regime of General Babangida till now, security vote remains a canker that is devouring the soul of Nigeria. In our national consciousness, security vote now signifies the culture of impunity, executive secrecy, and unaccountability. Hence, of late, some ethically sensate citizens, the media, civil society organisations (CSOs) and international anticorruption agencies have being securitizing the   misappropriation of public coffer under the pretext of security vote.
According to the Transparency International Defence and Security (TI-DS) and Civil Society Legislative Advocacy Centre (CISLAC), every year, Nigerian government spends the sum of N241.8 billion ($ 670 million) under the head security votes. This claim was made in a recently released report captioned: "Camouflaged Cash: How 'Security Votes' Fuel Corruption in Nigeria".  Their findings reveal that security vote is not subject to due legislative scrutiny, independent audit or oversight.
To demonstrate the sheer scale of the problem, the joint authors of the report did a comparative analysis, which shows that the $670 million spent yearly as security vote exceeds the combined annual budget of the Nigeria Army, the Air Force and Navy. Furthermore, the amount is more than 70 per cent of the yearly budget of the Nigerian Police Force.
Some of the problems associated with security vote stem from the airy-fairy notion of national security. National security does not lend itself to definitional clarity due to its fluidity and omnibus nature.  So, national interests or the interest of a powerful leader approximately equate to national security. Harold Relyea's conceptualization of the concept could aid critical analysis in this context: "National security is basically a term that refers to protection of sovereignty, and activities related to the protection of sovereignty."
The activities linked to the protection of sovereignty are beyond categorization. They are whim-based, countless, and ever-changing. For example, President Donald Trump has slammed 25% tariff on steel imported from European Union, Canada and Mexico under the guise of national security. Due to the airy-fairly nature of national security, security vote could be utilized for anything and everything.  It is an omnibus head.   The co-authors of the report buttressed the point; "In theory they are meant to cover unforeseen security needs but in reality many have become slush funds for corrupt officials."
It is important to state that globally security matters are largely classified. Security cannot be guaranteed without secrecy.  The desirability of secrecy in security operations stems from the need to create ample room for "plausible deniability." It is also justified by the need to provide due cover for operations, to stimulate transnational cooperation between intelligence agencies, and to enable counterintelligence and counterespionage. However, from history it is clear that it is often abused. Abuse thrives in secrecy.  Security expenditures are always shrouded in the mist of secrecy and dubiety.
In July 2012, EbituUkiwe, granted interview to the press, which was titled, "How IBB and co. raped Nigeria by Ukiwe." According to the retired air commodore and former Chief of General Staff (Vice-President) in the government of General Ibrahim Babangida, "The amounts mentioned as security votes these days…[are] outrageous and subject to abuses since nobody accounts for them."
Katherine Dixon, Director of Transparency International Defence and Security, reinforced the above sentiment when she said, "The security vote is one of the most durable forms of corruption operating in Nigeria today. Yet instead of addressing its many urgent threats, the ever-increasing use of security votes is providing corrupt officials with an easy-to-use and entirely hidden slush fund." She also noted that, "Corruption in the crucial sector of defence and security plays right into the hands of those who seek to sow the seeds of instability and terror. It leaves armed forces under-resourced in the fight against Boko Haram and feeds groups who may destabilize the elections."
Nigeria's fight against corruption will appear hypocritical as longer as security vote is not reformed or done away with. It will continue to impede the capability of Economic and Financial Crimes (EFFC) to satisfactorily confront corruption. This is because; alleged acts of misappropriation can be rationalized as security-vote expenditure. Remember, the alleged Bayelsa corruption saga. In 2010, the EFFC filed charges against the then state commissioner for finance, the accountant general, the director of treasury, and the director of finance. It was alleged that they stole N2 billion from the coffer of the state and accepted a bribe of N500 million. The commissioner for finance in his defencesaid that "the N500 million…said to be misappropriated is part of the security vote spent on security in the Niger Delta"
To paraphrase, Katherine Dixon, security vote fuels corruption, insecurity and endangers our democracy. The litany of security challenges confronting the nation and the unenviable existential condition of our brave security operatives underscore the idiocy of increasing security vote.
To understand how security vote endangers democracy we need to recall the battle between LamidiAdedibu and former governor of Oyo State, RashidiLadoja, which culminated in his illegal impeachment by lawmakers loyal to Adedibu. According to Ladoja "People's Democratic Party (PDP) chieftain and strongman of Ibadan politics, LamidiAdedibu, was constantly on his neck, demanding their own portion of the vote…[Security Votes] breed corruption and put governors under unnecessary pressure from some people…The people already know that governors are not bound to account for the way they spend the security votes so they are often encouraged to share the money. 'Let me tell you, it was not only Adedibu that was harassing me over the security money. You may not believe it, some Obas and prominent people do come around and say, please, give us part of the security funds."
Since, security vote fuels corruption, it invariably weakens institutional capacity.  In July 2010, the former governor of Cross River State, Donald Duke, at an event organized by the Save Nigeria Group explained how security vote is used to undermine the legitimacy and integrity of elections. Sahara Reporters published Duke's story with the caption "How governors rig elections."   Permit me to quote him extensively:
"The REC now goes down and says, 'we need to conduct a training programme for the presiding officers and em, headquarters hasn't sent us any money yet, you know.'
And the governor is like: 'How much would that cost?'
REC replies: 'N25million for the first batch, we may have about three batches.' Governor: 'Ok, the Chief of Staff will see you.'
Now, the Chief of Staff, you call him: 'Make sure, that we arrange N25 million this week and in two weeks time another N25 million and Seventy-Five million in all.'
Chief of Staff: 'Your Excellency, how do we do it?'
Governor: 'Put it under Security Vote.'
In other words, its cash, ok, now, cash in huge Ghana Must Go bags – some of my colleagues will shoot me-…"
This clearly demonstrates that security vote is an instrument of preserving the power of the ruling elite. It lends credence to the popular sentiment that security vote is a synonym for the obnoxious financial term "miscellaneous expenses."
This residuum of military rule is anachronistic, flouts fiscal rules, and assaults transparency, a cherished democratic ideal. The fact that it is shrouded in secrecy makes it a breeder of mistrust in state-society relations. It makes it near impossible for citizens to hold leaders with executive powers to account.
In fact, its non-transparency and unaccountability are rooted in the rentier character of our nation.  In all rentier states in Africa, governments generate rent (unearned income) directly through a very few group of people and use it to cater for their interest. Since, the citizens do not contribute directly to its generation they are often hesitant about holding government into account.
In October 2010, ThisDay, carried a new story captioned; "Jonathan: pay taxes, hold govt accountable." The former President, Goodluck Jonathan, noted that, "It would be difficult to form a viable citizenry that could call government to account for its stewardship if the economy depends solely on oil revenue… Nigerians must ensure prompt payment of their taxes to be able to stand tall and demand accountability from government in the management of revenues."
The maladies of security vote have remedies.  First, lawmakers must fearlessly discharge their constitutional duty. They must not be part of those perpetuating the myth that security vote cannot be accounted for.  This myth is antithetic to constitutional provisions that mandate them to oversee accounts of government, and audit them, not excluding security votes. Secondly, citizens must demand account-giving behaviors from elected leaders. To have the moral right to do this we must develop the culture of tax payment.  Third, we must support leaders that seek to discontinue the rentier nature of the Nigerian state.
Copyright Ships & Ports Ltd. Permission to use quotations from this article is granted subject to appropriate credit given to www.shipsandports.com.ng as the source.