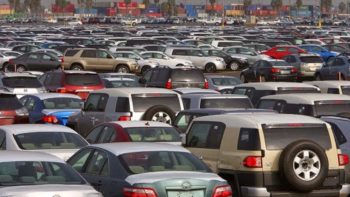 The Senate, on Wednesday, rejected the Federal Government's ban on the importation of vehicles through land borders in the country. It described the policy as "anti-people and meant to further impoverish Nigerians".
Deputy Senate President, Ike Ekweremadu, who presided over plenary yesterday, asked President Muhammadu Buhari to listen to the cries of Nigerians and rescind the decision.
"From the contributions made, it is obvious that the policy is unpopular. We are representatives of the people and the people have spoken through us that they do not want this policy. I think those in government should listen to them," he said.
Adopting two of the three prayers, the Senate called on the Nigeria Customs Service to immediately suspend further action on its policy of an outright ban on the importation of vehicles through the land borders, which came into effect on 1st January 2017.
The Senate Committee on Customs and Excise was mandated to investigate the circumstances that led to the sudden decision of the Federal Government on the issue of the importation of vehicles through the land borders.
Sponsor of the motion, Senator Barau Jibrin from Kano State, explained that the ban would lead to the loss of about 500,000 jobs by the  people engaged in the business of vehicle importation and handling  services in the border areas and around the country.
Copyright Ships & Ports Ltd. Permission to use quotations from this article is granted subject to appropriate credit given to www.shipsandports.com.ng as the source.