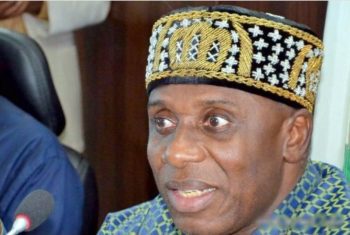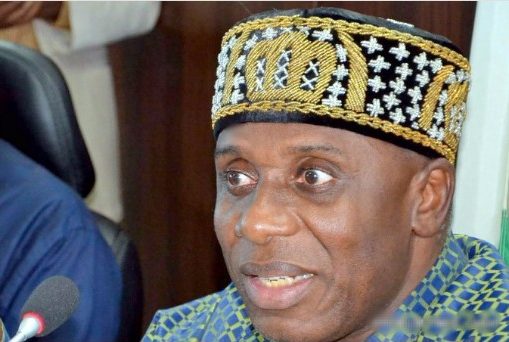 The Senate has resolved to invite the Transportation Minister, Rotimi Amaechi, for briefing, after a Senator said the eastern corridor rail line had been excluded from the federal government's proposal for loan to finance railway projects across the country.
President Muhammadu Buhari had in April sought the approval of the National Assembly for the federal government to secure loan from the China EXIM Bank for modernization of Lagos-Kano modernisation projects, Lagos-Ibadan segment $1.231 billion; Lagos-Kano railway modernisation project, Kano-Kaduna segment $1.146 billion; and coastal railway project, the Lagos-Calabar segment, N3.474 billion.
But while the request is still pending legislative approval, a senator of the Peoples Democratic Party Senator from Abia State, Eyinnaya Abaribe, raised the matter on Tuesday, praying the Senate to suspend the consideration of the loan bid in view of the exclusion of Eastern corridor line.
"The Eastern section of the rail segment which has link between South-Eastern and North-Eastern segment if the rail line is completely left out," Abaribe said.
"The loan being a federal government would be paid by all sections of the country; therefore, every section of the country should be taken into consideration.
"For the railway project to have meaningful impact on the development of the country it should cover all parts of the country.
"Exclusion of the Eastern section which links four zones of South-South, South-East, and North -Central and the North-East, and the key cities such as Port Harcourt, Enugu, Aba, Markurdi, Lafia, Gudi, Bauchi and Maiduguri is inexplicable," submitted Abaribe.
Although he included in his prayers that the consideration of the loan request be suspended pending "correction", the Senate decided to delete that prayer.
It however uphold the prayer that  Amaechi "appear and explain" reason for the exclusion of the Eastern rail corridor.
The Senate President, Bukola Saraki, said already the leadership of the Senate had been making efforts to address the concern.
When Buhari sought the approval on April 26, he asked quick approval to enable Nigeria access the China-Africa fund package already included in 2016-2018 external borrowing plan which was forwarded to the National Assembly last August.
The Senate had rejected the borrowing plan entirely in November last year.
Buhari explained that the funds accessible under the package were limited and that applications from other African countries were treated on first-come first-serve basis.
Copyright Ships & Ports Ltd. Permission to use quotations from this article is granted subject to appropriate credit given to www.shipsandports.com.ng as the source.