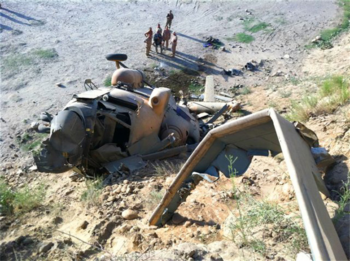 A Senegalese military helicopter crashed in southwest of the country, killing eight people and injuring 13 others, the army said on Thursday.
Senegal's army spokesperson, Abdou Ndiaye, told Reuters the Mi17 helicopter was traveling from the southern Casamance region to the capital Dakar on Wednesday with 20 passengers aboard when it came down near the village of Missira.
The cause of the crash was not clear.
An army statement said the helicopter had issued warning signals and crashed as it was trying perform an emergency landing.
Agency Report