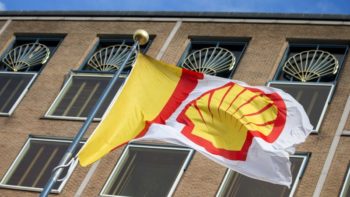 Guaranty Trust Bank (GTB) and a subsidiary of Royal Dutch Shell have granted a $270 million loan to independent oil and gas producer, Amni International, Amni told Reuters on Thursday.
The terms of loan will give Shell Western Supply and Trading, sole access to the 16,000 barrels per day (bpd) of oil the company pumps in two fields off Nigeria's oil-rich Delta region.
Production at offshore fields, including Amni's Ima and Okoro/Setu, is difficult to maintain, but Amni said the loan would allow them to further develop the fields. The company also has an offshore concession in Ghana.
Amni's Chief Executive, Tunde Afolabi, said in the statement, "We are excited to work with GT Bank and Shell as commercial and financial partners to enable the realisation of Amni's ambitious plans for growth."
Shell and GTB did not provide additional comment.
Bigger oil companies and trading houses often extend financing to smaller oil and gas producers in deals that allow the financier preferential access to physical cargoes and give the recipient companies the cash they can use to develop and maintain their assets.
Earlier this year, Nigeria's Shoreline agreed to a similar type of deal worth $530 million with major oil trader Vitol, backed by several banks. The Federal Government is also turning to private companies in an effort to finance everything from refinery upgrades to oil pipeline reconstruction.
Agency Report