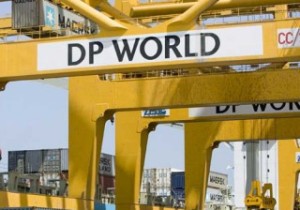 Dubai state-owned port operator, DP World, said on Thursday that Djibouti's decision to seize control of a terminal project could hurt African efforts to attract investment.
DP World is facing twin political challenges in Africa.
Djibouti abruptly ended its contract to run the Doraleh Container Terminal (DCT) last month and Somalia's parliament voted this week to ban the company.
DP World has called the Djibouti move illegal and said it had begun proceedings before the London Court of International Arbitration, which last year, cleared the company of all charges of misconduct over the concession.
"Africa needs infrastructure investments and if countries can change their law [to take assets then this] is going to basically make it more difficult to attract investment," DP World Chairman, Sultan Ahmed bin Sulayem, told a news conference in Dubai.
DP World reported 14.9 percent rise in 2017 profit to $1.18 billion profit and said that it would invest $1.4 billion across its global portfolio including in Berbera in Somaliland.
It is developing a port in Berbera in partnership with the governments of Somaliland and Ethiopia. It is also developing a greenfield free trade zone in the breakaway region.
Bin Sulayem said he was not concerned by the vote in Somalia's parliament to ban DP World from the country, which the parliament said nullified their Somaliland contract.
It is unclear how Somalia's federal government could enforce the ban given Somaliland's semi-autonomous status.
Europe, the Middle East and Africa accounted for about 42 percent of the cargo DP World handled in 2017.
Agency Report