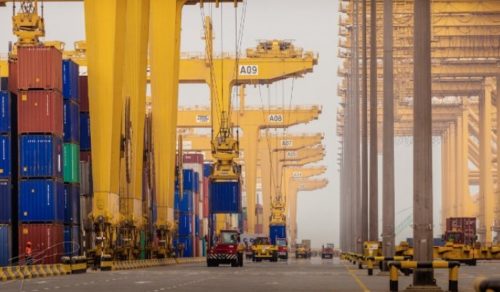 The Chairman of DP World, Sultan Ahmed Bin Sulayemon, on Sunday said the Jebel Ali Port and Free Zone (JAFZA) accounted for 97 percent of all trade volume generated by Dubai's free zones.
Sulayemon who made the disclosure at a press conference in Dubai also said the zone generated 33.4 percent of Dubai's Gross Domestic Product(GDP), amounting to AED 137 billion ($37.29 billion) while it accounted for 10.7 percent of the wider United Arab Emirates GDP.
The Jebel Ali Free Economic Zone located at the far western end of Dubai in the United Arab Emirates started operations in 1985.
"Trade has always been an engine for Dubai's growth and we have played a central role in supporting it.
"The activities of Jebel Ali Free Zone are closely connected with companies located there to take advantage of free zone facilities alongside to connect to global markets," he said.
Sulayemon noted that the coming year will be challenging due to the trade row between China and the United States and indecisiveness of the British government over Brexit.