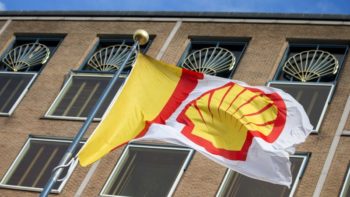 Shell Petroleum Development Company (SPDC) on Tuesday bemoaned its $200million debt in Afam IV Power Plant in River State.
The General Manager, Afam IV Power Plant,  Dr. Philip Mshelbila, said the reason the plant has still been in operation despite the debt profile and underutilization, is because the company has subsidized its cost.
Mshelbila disclosed this to the Nigerian Electricity Regulatory Commission (NERC) in Abuja during the presentation of renewed power -generation license to SPDC Joint Venture for the Afam VI Power Plant in Rivers State.
He told the commission that: "It is a rather unfortunate situation where within our years of operation we are trying to cope with over $200million debt. And in spite that this power plant has still been in operation.
"It is simply operated and subsidized by SPDC. That is the only reason we are still in this business and gas is available. We would have walked away a long time from it."
Mshelbila said that despite the vantage position the integrated 650MW plant that also has clean energy has always been underutilized."
The underutilization of the plant, according to him, is as a result of low repatriation of power by the plant's off-taker and the Electricity Distribution Companies (DisCos).
He submitted that: "It is still the most efficient and it is available. So if you need a lot of downstream aspect of transmission and distribution and so on, this plant can contribute as high as 15% of the nation's power."
Meanwhile, the NERC's General Manager, Legal, Licensing and Compliance, Olufunke Dinneh said that going forward, the commission is poised to enforce the terms and conditions of the license.
She insisted that "non-compliance with the terms and conditions will be visited with a lot of enforcement powers that the commission has under its regulation."
Dinneh encouraged SPDC that while signing the terms and conditions it should ensure that the regulatory officers in the office or the compliance officer does his work to ensure that all the reporting requirements are met.
Dinneh told the company that "whenever it is necessary for you to come for application for any kind of regulatory release those are the kind of things that NERC could be looking at in order to grant those release and support to you.
"So, we want to encourage you to comply with the terms and conditions of the licence to ensure that you comply with the reporting requirement going forward because NERC will be strict in applying those regulations going forward."