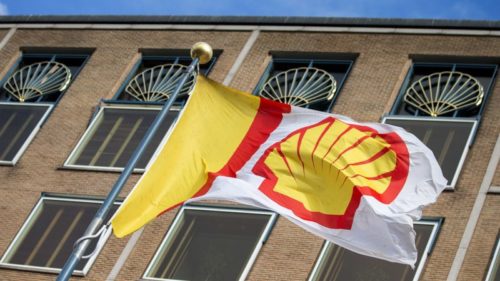 Anglo-Dutch oil major, Shell, has agreed to sell its Danish upstream business to Norwegian Energy (Noreco) in a deal valuing the assets at $1.9 billion.
This is part of its wider divestment strategy, the company said on Wednesday.
The sale brings Shell's three-year $30 billion divestment plan close to its conclusion, having begun the process in 2015 after the acquisition of BG Group.
Deals so far have included large portfolios in the British North Sea, Gabon, Thailand and Canada.
"Today's announcement is consistent with Shell's strategy to simplify its portfolio through a $30 billion divestment program and contributes to our goal of reshaping the company into a world-class investment case," Shell's Upstream Director, Andy Brown, said in a statement.
The payment from Noreco to Shell will be adjusted for the cash flow Shell has generated since the deal's effective date, which will be set to Jan. 1, 2017.
"We expect to pay around $1.2 billion," Noreco's Chairman, Riulf Rustad confirmed to Reuters. He said Noreco and Shell started discussions about the deal around January 2017.
Reuters reported in February 2017 that Shell was seeking to sell its upstream assets in Denmark.
However, Shell will transfer $1.1 billion of decommissioning liabilities associated with the assets to the buyer, analyst Biraj Borkhataria at RBC Capital Markets noted.
For Noreco, the transaction will add output of 67,000 barrels of oil equivalents per day (boed), making it the second-largest oil and gas producer in Denmark behind French oil major Total, the Norwegian company said.
Noreco said the deal comprised proven and probable (2P) reserves of 209 million barrels of oil equivalents (mmboe) at the end of last year, 65 percent of which were liquids.