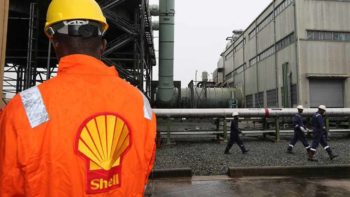 About 17 Niger Delta onshore Oil Mining Leases (OMLs) belonging to the Shell Petroleum Development Company of Nigeria Limited (SPDC), will expire in the next two years.
An oil mining lease is usually granted only to the holder of an oil prospecting licence (OPL), upon meeting set regulations, and the term of the licence shall not exceed 20 years, and may be renewed in accordance with the Petroleum Act.
Shell said in its yearly report and Form 20-F 2016, released at the weekend that of the Nigeria onshore proved reserves, 164 million barrels of oil equivalent (boe) are expected to be produced before the expiry of the current licenses, and 377 million boe beyond.
This means at the end of 2019, the company will either renew the expired licences or relinquish its stakes in the OMLs. The company had in the last two years engaged in divestment of assets in its onshore operations due to militancy and low oil prices.
To provide funding, Shell noted that modified carry agreements (MCAs) were in place for certain key projects and are being reimbursed. The company disclosed that its share of production, onshore and offshore, in Nigeria was 258,000 barrels per day (bpd) in 2016, which fell from 278,000 bpd in 2015.
With regard to the controversial OPL 245 it operates in joint venture with Italy's Eni and France's Total, Anglo-Dutch Shell confirmed that authorities in the various countries are investigating its investment in the Nigerian oil block and the 2011 settlement of litigation pertaining to it.
Shell explained that on January 27, 2017, the Nigeria Federal High Court issued an Interim Order of Attachment for OPL 245, pending the conclusion of the investigation. But Shell applied to discharge this order on constitutional and procedural grounds.
"On February 14, 2017, we received notice of the request of indictment from the Italian prosecution office in Milan with respect to this matter," it added.