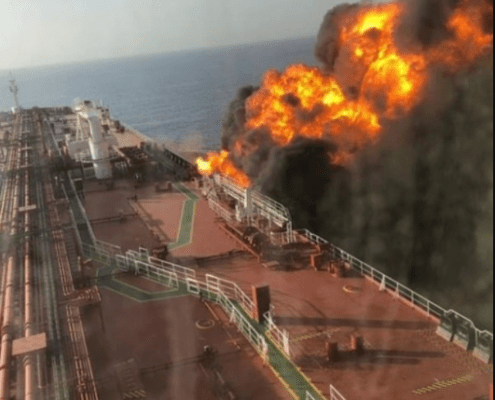 A fire broke out on board a VLCC tanker near the Strait of Hormuz on Tuesday, although reports indicate that the fire started during maintenance work and no foul play is suspected. 
UAE officials report that the fire started on the Panamanian-flagged ship as it was about 21 miles off the coast of Sharjah, UAE. 
A statement from the UAE's Federal Transport Authority for Land & Maritime said the tanker wasn't carrying any cargo at the time and initial indications showed the fire was accidentally started during maintenance work.
The incident evokes last year's attacks on tankers in the Persian Gulf, Strait of Hormuz and Gulf of Oman suspected by Iran.