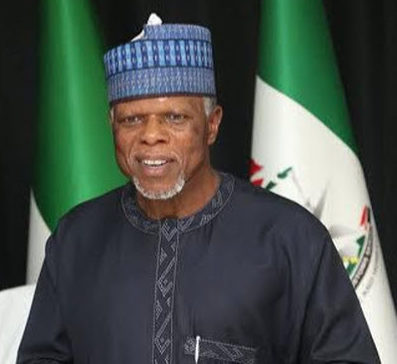 Indigenous ships owners have accused the Nigeria Customs Service (NCS) of sabotage in the implementation of the Inland and Coastal Shipping Act 2003, also called the Cabotage Law, following its demand for huge taxes as duty payment on imported cabotage vessels.
Ship owners have, on several occasions, demanded a downward review of Customs duty on vessel importation, a situation they said had place them at a disadvantage in competing against their foreign counterpart.
Government fiscal policy mandates Customs to impose a 14 percent duty on vessels imported into the country by Nigerian ship owners, which subsequently raises the cost of importing vessels into the country. The law also allows Customs to grant waivers to foreign–owned vessels in line with the provisions of the Cabotage Act.
Speaking at a maritime stakeholders forum in Lagos last week, an executive member of the Ship Owners Association of Nigeria (SOAN) and General Manager, C& 1 Leasing PLC, Engr. Wisdom Nwagwu, stated that lack of inter agency collaboration has been the biggest challenge hindering the effective implementation of the Cabotage Act.
He said apart from the Nigerian Maritime Administration and Safety Agency (NIMASA), which has the responsibility of enforcing the Cabotage law, other government agencies in the shipping industry that should encourage indigenous ship owners in the implementation of the law, are not giving necessary support. 
Nwagwu said, "Because the agencies are not working together, the Nigerian ship owners do not see the immediate benefit of importing a Cabotage vessel. For example, if I am bringing in a vessel and I want to flag Nigeria and register it in Nigeria and I want to man it, NIMASA does that for me but Customs will tell you, 'we don't mind if it is a Nigerian vessel but you must may x amount as tax. Then you wonder what is the incentive, what am I gaining from it?
"In other countries where similar law applies, if you are a local, you get incentives. You build a vessel in the free zone, you import the materials into the free zone because they are not manufactured locally, and get waiver on the taxes but when you step out of the free zone; Customs will come knocking to get all the taxes paid back to them. That has been a big challenge." 
However, in a recent reaction to the clamour by the indigenous ship owners, Director General of NIMASA, Dakuku Peterside, assured that the agency has commenced engagement with the Federal Government on the need to create incentives for the ship owners especially on the review of Customs duty on vessel importation.
According to Dakuku, "We have opened engagement with the Federal Ministry of Finance and the Nigeria Customs (Service) and their position is that the decision on that is to be made by the highest level of government and so we have commenced engagement with the Office of the Vice President.
"We try to explain to them that if the Nigerian ship owners are going to compete with their peers and the rest of the world within the Cabotage regime and the industry, then they must have a special tariff regime. Those who bring in vessels to work for short term must have a different tariff regime from those who are bringing vessels to the country. So it is not going to be competitive for the Nigerian ship owner and I think that it is receiving attention and they now appreciate the point. We are making progress and very soon there will be some good news for all of us."