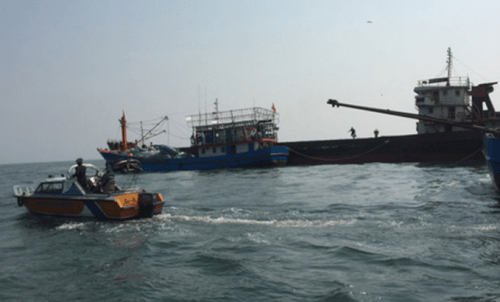 A Vietnam-flagged cargo ship sank in the South China Sea after being caught in stormy weather.
The vessel, Toan Phat 68, capsized in the vicinity of Quy Nhơn Port on November 30, 2019, Thanh Nien reported.
The captain sank with the ship and died. His body was reportedly found some two nautical miles from the sinking location.
The remaining ten crew members managed to get into life rafts. They were rescued by a Vietnamese SAR boat later that day.
Operated by Thien Tan Trading and Transport, the 3,200 dwt self-discharging singledecker was built in 2003.
In 2016, Toan Phat 68 was involved in another incident in the South China Sea when it collided with and sank a fishing vessel, according to data provided by VesselsValue.