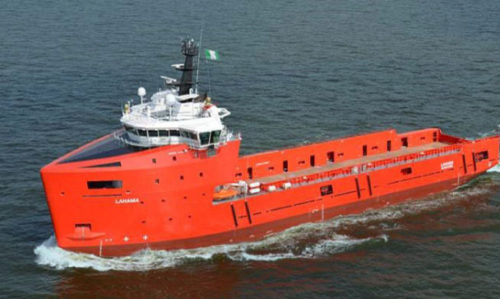 Indigenous shipowners under the aegis of the Nigerian Shipowners Association (NISA) have accused the Nigerian Maritime Administration and Safety Agency (NIMASA), the Nigerian National Petroleum Corporation (NNPC) and the Nigerian Navy of being responsible for the dwindling fortune of shipping business in Nigeria.
The association's Public Relations Officer (PRO), Sola Olatunji in a statement made available to newsmen in Lagos, on Thursday, attributed the loss of over two million jobs in shipping to the activities of these government agencies, which he said are working against the interests of indigenous players in the sector.
According to him, the immediate past administration of NNPC blatantly refused to involve Nigerian shipowners in the movement of Nigeria's crude oil even as he accused the Nigerian Navy of going outside its statutory role of providing security for the waterways by issuing approval procedure for commercial shipping business.
He said, "It is an irony that Nigerian Navy has gone outside its constitutional mandate by involving herself in commercial shipping in our waterways. How do you explain approval procedure for commercial shipping business by Navy?
"Why should Navy be responsible for issuing approval for commercial shipping businesses, which attracts billions of naira yearly and are not accounted for? Why should Navy be responsible for commercial approval and not NNPC?"
The NISA scribe called on the authorities to "integrate Nigerians into the huge cargo movement rather than relying on foreign shipowners even when there is extant law forbidding such action".
Speaking on the role of NIMASA, Olatunji said that the apex maritime agency had failed over time to administer the legislation protecting indigenous players against foreign shipowners, which he said has brought the sector into a state of gradual extinction.
According to him, "Cabotage law explicitly protects Nigerians in this respect and our incoming minister of petroleum must adhere to this law.Today, the situation has gone from frying pan to fire. Over two million jobs have been lost and still counting. Rather than embarking on holistic shipping development, NIMASA has embarked on massive wastage of scarce resources and some fraudulent office furnishing contracts.
"How could you explain why NIMASA is more interested in bringing a giant floating dock into the country running into billions yet unable to find any use for it till date after its arrival about one year ago?
"How could you explain why the country should be bleeding for a deliberate financial fraud committed by Dakuku and his men as a result of demurrage on the floating dock since about one year?
"How can you develop shipping when the operators and professionals are being sidelined by government agencies? Why should our government officials prefer to work against the interest of Nigerians? In conclusion, NNPC under the leadership of Ibe Kachukwu denied Nigerians opportunity to lift cargoes and awarded same to foreign counterparts.
"Nigerian Navy, rather than concentrating their efforts on their constitutional mandate as an institution of government, tries to undermine commercial shipping activities by introducing illegal approvals which fetches them billions of naira yearly and not receipted for.
"NIMASA, rather than focusing on the regulatory and shipping development as her mandate, is more at home with foreigners to sabotage the Cabotage law, embarking on frivolous contracts and exposing the country to huge debts through illegal contracts."