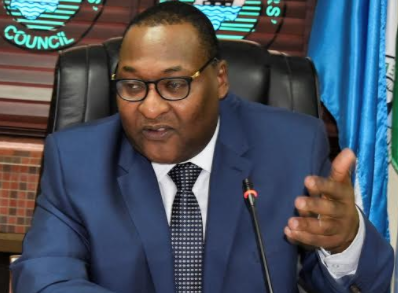 The Nigerian Shippers' Council Staff Multipurpose Cooperative Society said it paid over N154.5 million to members of staff in 2019 as part of efforts to help them cater for their children's school needs.
President of the Cooperative, Bashir Ambi, who disclosed this at the 24th Annual General Meeting (AGM) of the cooperative society on Thursday, said the body recorded 60.8 percent increase in finances which grew to N34.2 million up from N21.2million in 2018.
"Within this financial year, we have processed, approved and paid the sum of N154.5 million only as children education loan to legitimate applicants. As at today, the cooperative is financially healthy. Our funds are carefully fixed in accordance with the bye-laws. We don't have inert fund and no member owes the society above the legitimate credit limit," he said.
Speaking in a keynote address earlier, the Executive Secretary of NSC, Hassan Bello, represented by the Council's Director of Special Duties, Ada Okam, commended the leadership of the cooperative Society, noting that transparency has been enshrined.
"I am particularly elated to be part of this rejuvenated society which has not only kept its pioneering spirit but has responded with constancy to the needs of staff by engaging always and again for cohesion.
"I have taken a keen interest in your activities since the augean stable of the society was cleaned. What I have seen and heard so far and even attested to by the Lagos State Ministry of Commerce, Industry and Cooperatives, has been a responsible, participative and transparent leadership that has put its ideals and energy at the service of all, acting in favour of all.
"I implore you not to allow the tempo wane. I also charge you to continue to imbibe the specific values and principles required to be ever evolving, adapting, innovating and developing to greater heights," he said.
"l have also noted your impressive financial performance matrix for the year. I urge you to build further on it," the NSC boss added.