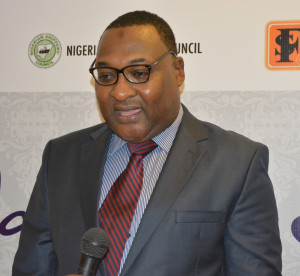 The Nigerian Shippers' Council (NSC) on Wednesday sealed the premises of GAC Shipping Nigeria Limited for about three hours over alleged seizure of 50 containers of raw materials for production belonging to Nestle Nigeria Limited.
This followed a petition received from JOF Nigeria Limited – a logistics company said to be clearing goods for Nestle.
The company had complained that GAC refused to release its containers since the goods arrived the country since March 7, 2018.
It was gathered that the shipping line had insisted on not releasing the 50 containers on the argument that JOF failed to return its empty containers on time.
GAC claimed JOF Nigeria Limited has an outstanding demurrage of N37 million to pay and which must be paid before the 50 containers are released. The shipping company also said JOF will still pay another N19 million as charges for the new 50 containers.
But the officials of JOF, after repeated pleas to the shipping line to release the containers failed, decided to petition the Nigerian Shippers' Council for intervention.
NSC however maintained that the shipping line erred by seizing the 50 containers of raw materials as this will impact negatively on the production schedule of Nestle. 
The Council noted that since JOF is an established customer of the shipping line and given the excuse for returning the empty containers late, GAC does not have to seize its containers.
Hours after storming the premises with operatives of Marine Police, the shipping line was said to have succumbed to pressure to release the containers Thursday.
It was gathered that JOF is contesting the N37 million raised by the shipping line against it as demurrage charges and a fresh N19 million new charges on the 50 containers which was calculated on the basis of N1.8 million daily since the containers arrived.
When contacted, Director, Special Duties, NSC, Ignatius Nweke confirmed the sealing of the premises of GAC shipping for few hours over the issue.
Nweke said the Council frowns at the refusal of GAC to release the new containers which contained raw materials for production.
He said the Council views this as against the Federal Government's policy on the ease of doing business at the ports.
Nweke said it was wrong for a shipping company to seize as much as 50 containers of raw materials belonging to a manufacturing company, adding that this was not good for the economy.
It would be recalled that the Council had recently recovered $23,000.00 from Cosco Shipping Company as overbilled demurrage charges for Sunflag Steel Limited.