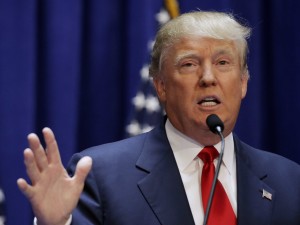 The Cabinet of President-elect Donald Trump has gained another shipping insider with the choice of Elaine Chao for the post of Secretary of Transportation.
Chao, thought to be a Washington insider, – she was Secretary of Labor in the Cabinet of George W. Bush, and she is the wife of Senate majority leader Mitch McConnell – is the daughter of James Chao, the founder of drybulk specialist Foremost Maritime, which has concentrated on the capesize sector.
The Chao family emigrated to the US in the early 1960's from Taiwan. Shipping has been a thread in Elaine Chao's career, as has political service. Following her time at Harvard Business School in the late 1970s, she worked as a shipping banker at Citibank in the early 1980s; she then transitioned to Washington, DC with stints at the Maritime Administration (MARAD) and the Federal Maritime Commission in the Reagan years, the administration of George H.W. Bush as Assistant Secretary of Transportation.
During Democratic administrations (Clinton and Obama), she had worked as a top executive in the non-profit United Way and at the right-leaning Washington, DC think-tank Heritage Foundation.
During the late Clinton years, Chao was a Director of the US flag stalwart Marine Transport Lines (MTL),which was sold to Crowley in 2001.
Shipping pundits have been busy speculating whether a Trump administration will be good for the maritime business. Wilbur Ross – the nominee for Secretary of Commerce – has first hand shipping knowledge and money on the line.
Chao, the soon to be Transportation Secretary, steps the maritime industry connection up a notch with her family tie to deepsea shipping.
The attitude of the new administration towards the Jones Act is also a subject of continual speculation in the shipping press. On the sunny side of this conversation, MARAD responsible for promotion of the US fleet, is part of the Department of Transportation.
On the stormy side, the Heritage Foundation, whose thinking may be infused in Chao's views, has railed against the Jones Act.
Nevertheless, Chao has won the support of the influential Seafarer's International Union, which stressed her support of the US maritime industry during her time in government.
Copyright Ships & Ports Ltd. Permission to use quotations from this article is granted subject to appropriate credit given to www.shipsandports.com.ng as the source.