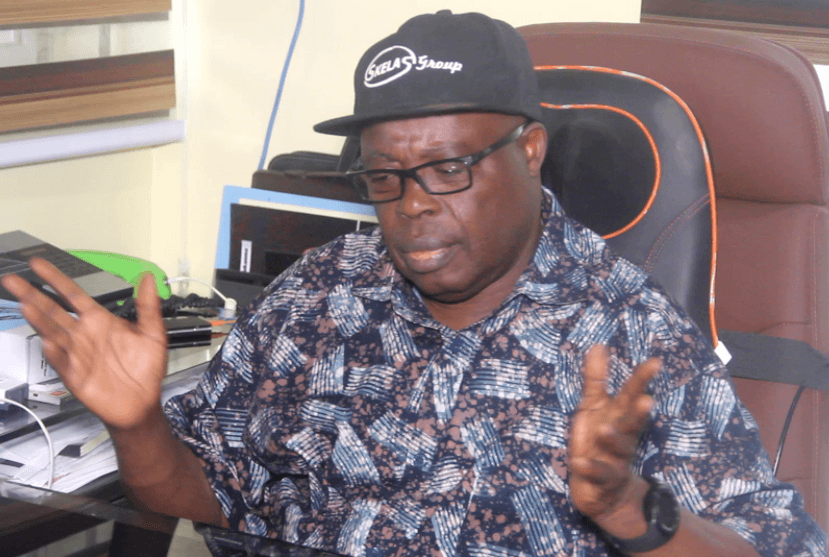 Immediate past President, Association of Nigerian Licensed Customs Agents (ANLCA) Prince Olayiwola Shittu, has urged the Federal government to contract the services of terminal operators to provide and manage cargo scanners at the nation's seaports and land borders following the failure of the Nigeria Customs Service to deploy the inspection machines after several years.
Cargo examination in the ports is presently being conducted 100 percent manually with its attendant delays and security compromise due to lack of functional scanners.
Speaking with SHIPS & PORTS, Shittu said terminal operators are better placed to manage scanners as they would ensure their efficient management, which in turn would improve cargo dwell time at the port and ultimately lead to trade facilitation.
"Government should seat with them (terminal operators) and work out a contract for them to provide, maintain scanners and pass on the result into a secure server accessible to Customs and other agencies. Because they also want to make sure that dwell time of cargo at the port reduces so as cargoes are landing, they are scanning and sending the result just like what the previous pre-shipment inspection people were doing before. The earlier people evacuate their cargo, the better for their turn around too. That is what they do in South Africa, they don't even need to take permission from anybody as the consignments are coming in; they are scanning it. I am sure at a time; terminal operators will even install scanners and have scanners back up. That is the way to go.
"A lot of people have overlooked the fact that some people left their cargo in the port because it is cheaper to leave them there than hire a warehouse or probably because they are cargoes that are offensive and they don't want examination to be done. Even if there are offensive cargoes among them, it helps Customs to identify them and secure them so this idea of flying containers will just be a thing of the past and those who are fraudulent will not bring in prohibited items to the country.
"I support that terminal operators manage the scanners and I am sure they will buy very good scanners, not fairly used that they normally use political consideration to purchase," he said.
According to Prince Shittu, the failure of Customs to acquire scanners at the port despite several assurances by the Customs management is a strong indication that they are benefiting from the manual cargo clearance system.
He said, "A lot of people are benefiting from the system, the chaos is better for them. I don't know why in Nigeria, many of our people don't like things being done right. It is just because they benefit from it. Let the terminal operators carry out 100 percent scanning and the report shows the ones that can go for physical examination because we can't run away from that.
"For example in America, all the containers that comes to Nigeria carrying vehicles when they scan it in their terminals, nobody knows about it, no agent or importer goes there, they only scan and send the results. Do you think our Customs and other security agencies discover arms and ammunition because of physical examination? It is information that comes from there that was how they were able to target it.
"The additional information will now be that the terminal operators can even separate the offensive containers rather than use it to block others and put them aside and government agencies can now go and do examination. The less face-to-face transaction we have in the port, the better for the port to operate."