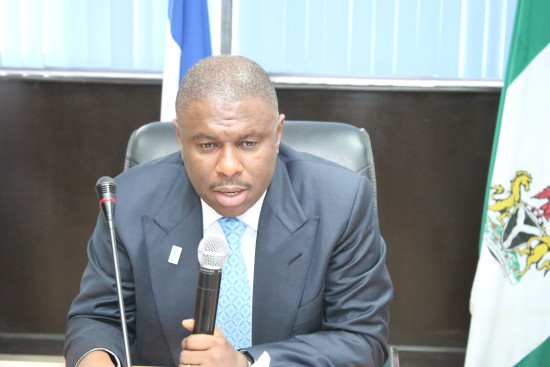 A floating dock newly acquired by the Nigerian Maritime Administration and Safety Agency (NIMASA) has been unable to berth one week after arriving Nigeria because – wait for this – officials of the regulatory agency did not remember to make arrangements for its berthing. 
Investigations by SHIPS & PORTS DAILY revealed that no arrangement was made for the vessel's berthing until its arrival in Lagos waters on June 11. 
"Despite various communication from the builders of the floating dock, NIRDA in Amsterdam, Netherlands, no arrangement was made for the berthing of the vessel. It is a big shame on the country," a source at NIMASA told SHIPS & PORTS DAILY on condition of anonymity because she was not authorised to speak on the matter.
The source said when the floating dock arrived, "everyone including the DG started running helter-skelter" to find a berth for it. 
"They approached various terminal operators who demanded various sums of money ranging from $35,000 to $52,000 per day to berth the floating dock but NIMASA was not ready to part with such amount. 
"Our Director-General Peterside Dakuku also approached the NPA on Wednesday but met a brick wall. Nigerdock eventually agreed to accept the floating dock for $26,000 per day with some other conditions which our management did not agree to," the source further stated. 
Further investigations by SHIPS & PORTS DAILY reveals that the floating dock is now anchored at the Marina jetty in Lagos as NIMASA continues to look for a berthing facility for it. 
However, the captain of the vessel has reportedly threatened to sail it back to Amsterdam if adequate berthing arrangement is not made by the end of this week. 
NIMASA's Head of Communications, Isichei Osamgbi, on Tuesday last week confirmed the arrival of the floating dock.