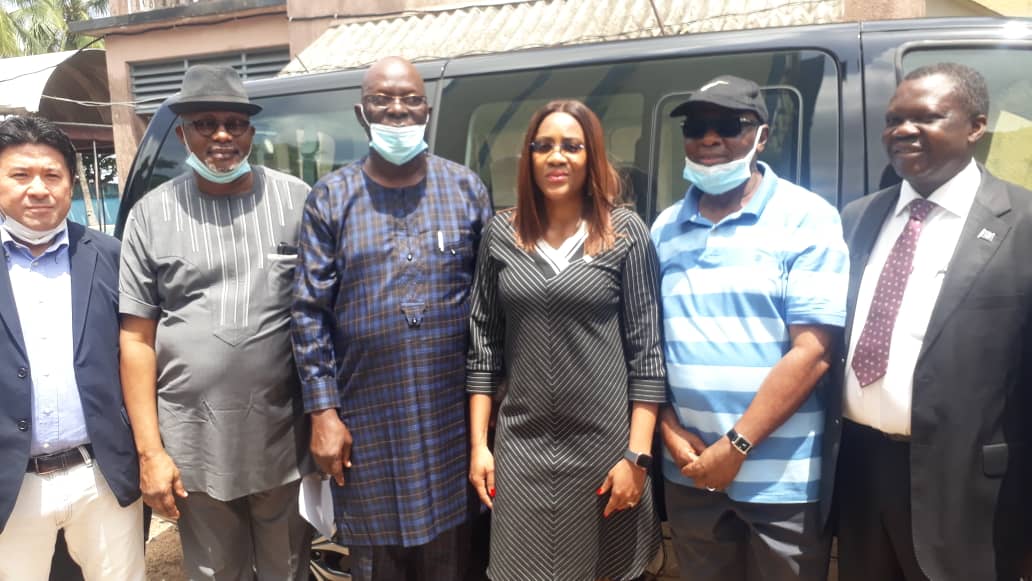 The Mission to Seafarers (MTS), Lagos has commended SIFAX Group for the donation of a N16 million brand new Hyundai bus to boost its operation and aid mobility of seafarers who call at the Lagos ports.
Chairman of the Management Committee of MTS, Lagos, Chief Adebayo Sarumi, who received the vehicle on behalf of the Mission, expressed appreciation to Sifax group for the gesture, urging other agencies to support the Mission's drive towards seafarers' welfare.
"We have been looking for who will assist us to bus-us in as well as bus-us out. We have been borrowing here and there, vehicles that are not that very good. Hence, we want to thank Sifax for supporting the mission.
"If there is any group today that has given us a lot of pride as Nigeria that we are capable of producing a world standard logistics group, Sifax is one of them, if not the number one whether in aviation or maritime.
"I am aware that Sifax understands what we stand for. So we need a lot more people to come and assist us. It is possible for us to appeal to foreign bodies including the ITF for assistance but we ourselves as the owner of the load should carry it where it is heaviest. We have been encouraged by what Sifax has done," Chief Sarumi, who is a former Managing Director of Nigerian Ports Authority and Nigerian Shippers' Council, said.
While highlighting the important role of seafarers in global trade, Chief Sarumi reaffirmed the commitment of the Mission to redevelop the seafarers centre and construct new buildings that can serve as a place of abode not only for foreign visiting seafarers but local seafarers to unwind.
"We want to build new buildings where there would be places for them in case they (seafarers) want to sleep over and have feelings of home environment where they will be able to relax and eat food not served on board. Although our focus is for foreign seafarers, it will be open for local stakeholders as well.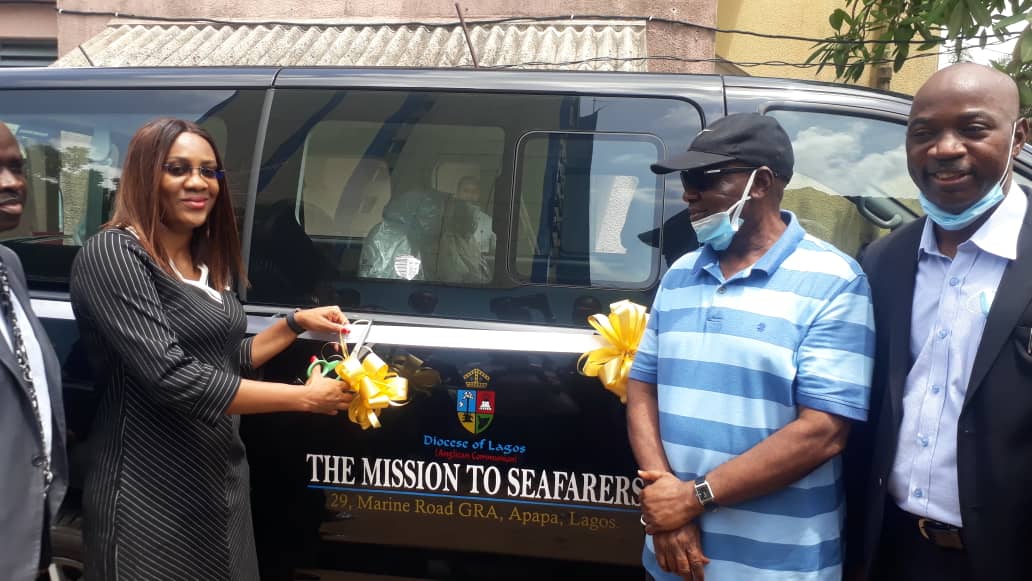 "We are working to once again open the centre to the sea with a jetty and a boat where seafarers can come and relax," he said.
Chief Sarumi also expressed appreciation to the Nigerian Ports Authority (NPA), Nigerian Maritime Administrative and Safety Agency (NIMASA) and the Nigerian Shippers' Council saying, "they have been of tremendous assistance to the mission."
"For example, we have been struggling as terrible as security is now to get port passes to our sea visitors particularly the chaplains who go to visit the seafarers whenever the ships call. But under the direction of Chief Executives of these agencies to our men, we have been able to get port passes handed over to our people who are visiting the ships and bringing seafarers themselves also to the centre," he said.
Executive Director, Business Development & Strategic planning, Sifax Group, Wunmi Eniola Jegede, who presented the bus on behalf of the company, said the gesture was in appreciation of what MTS is doing in pursuit of seafarers welfare and to further encourage the mission to do more.
"We appreciate what you stand for and what you do. We understand that seafarers are the engine of the maritime industry. Without them, there is no maritime industry. We understand that they are away from their families for a long period of time and this can be counterproductive.  We thank the MTS Lagos for being there and standing in the gap and for encouraging them.
"We presented the bus to the mission to empower you to be able to do more. We will continue to support laudable initiatives such as this in Nigeria," she said.