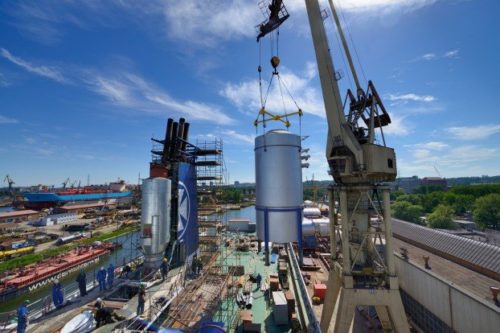 The Maritime & Port Authority of Singapore (MPA) has issued advice on reception facilities from waste from closed-loop scrubbers, which is classified as toxic.
When Singapore announced last November that it would be banning the use of open-loop scrubbers from its port waters from 2020 the MPA assured that as a party to MARPOL Annex VI that it would be providing reception facilities for residues generated from scrubbers.
In a circular to the shipping community the MPA said that residues generated from scrubbers would be classified as Toxic Industrial Waste (TIW) under Singapore regulations. As such ships that wanted to dispose of scrubber waste in Singapore would be required to engage a licensed Toxic Industrial Waste Collector (TWIC).
"TIWCs can arrange for the residues to be offloaded in packaged form or in intermediate bulk container tanks directly to trucks and MPA licensed harbour craft for ships at berth and at anchorages, respectively," MPA said.
From 1 January 2020 ships operating in Singapore port waters will be required to either burn compliant low sulphur fuel or use closed-loop scrubbers to comply with the IMO 2020 sulphur cap.