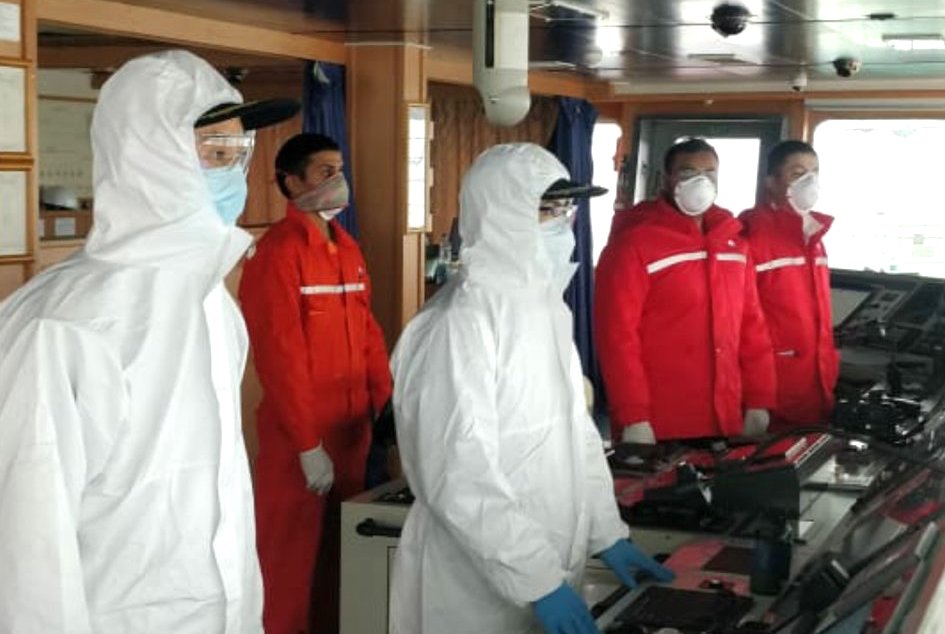 Singapore has moved to prohibit ship crew changes for seafarers with recent travel history to India, Bangladesh, Nepal, Pakistan, and Sri Lanka.
From May 2, crew with recent travel history to, including transit through, those countries within the last 14 days are barred from entering Singaporean ports, according to a circular from the Maritime and Port Authority of Singapore.
The ban also applies to all mariners transiting to other countries through Changi Airport.
Crew from countries not on the list will need to take a COVID-19 PCR test upon arrival in Singapore.
This is in line with measures announced Friday by the Ministry of Health barring long-term pass holders and short-term visitors from entry or transit into Singapore.
Seafarers have been the invisible victims of COVID-19. Due to local restrictions and logistical challenges, hundreds of thousands have been stranded at sea – marooned on vessels for, in some cases, months beyond agreed contracts.
Some thought the end of the crew change crisis was near but the second wave of the COVID-19 pandemic in India poses new challenges to seafarers and the shipping community.