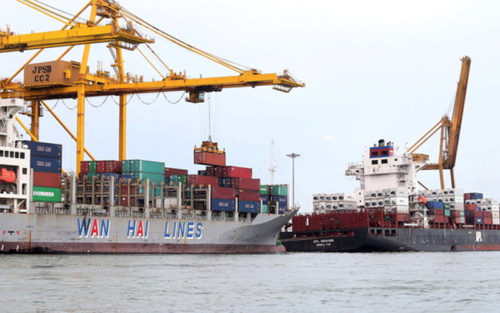 Singapore on Tuesday said it has lodged a "strong protest" with Malaysia over its plan to extend the limits of a port in Malaysia's southern-most state, saying it encroached into the territorial waters of the city-state.
Singapore's Transport Ministry said it has asked Malaysia to reverse the steps it had taken on the port limits "to reflect the sovereignty of Singapore over the waters in question, and that Malaysia refrain from taking any further unilateral action".
"We note with grave concern that Malaysia has recently purported to extend the Johor Bahru port limits in a manner which encroaches into Singapore Territorial Waters ("STW") off Tuas," the ministry said in a statement.
"In response, Singapore has lodged strong protest with the Malaysian Government," it said.
Malaysia's transport ministry declined to comment.
The Singapore ministry said Malaysian vessels had also repeatedly intruded into Singapore's territorial waters over the past two weeks off Tuas, in the city-state's west.
"Singapore has protested the unauthorized movements of and purported assertions of sovereignty by these vessels, which are inconsistent with international law," it said.
Singapore will not hesitate to take firm action against intrusions and unauthorized activities in our waters, it said, adding it was ready to engage with Malaysia to resolve the matters amicably, in accordance with international law.
The two Southeast Asian countries had previously engaged in a territorial dispute over remote rocky outcrops off Malaysia's southeastern shores that led to the International Court of Justice awarding rights to a formation to each party in 2008.
Singapore was once part of Malaysia but they separated acrimoniously in 1965, clouding diplomatic and economic dealings for years.