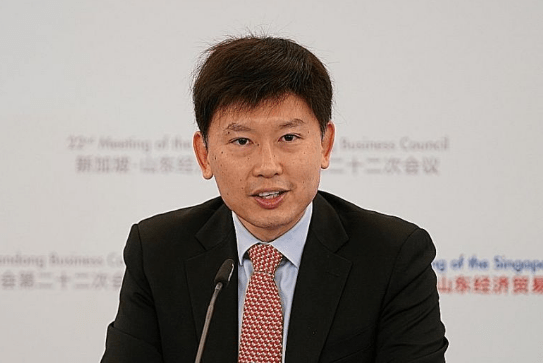 Singapore has retained its position as the world's second busiest container port and the number one bunkering port in 2020, as well as facilitated crew change for more than 80,000 seafarers, amid the COVID-19 pandemic.
Container throughput for the island-state came up to 36.9m TEU, a slight drop of 0.9% compared to 2019. Singapore remains the runaway leader as a bunkering port with sales amounting to 49.8m tonnes, an increase of 5% year-on-year.
"After a steep decline in early-2020 when Covid-19 first struck, international sea trade volumes have shown signs of recovery from the second half of last year. This has helped Maritime Singapore to stay resilient in 2020, even though our economy contracted by 5.8%," said Chee Hong Tat, Singapore's Senior Minister of State, Ministry of Transport and Ministry of Foreign Affairs.
Cargo throughput dropped by 5.8% year-on-year mainly due to the decline in oil cargo volumes handled, while vessel arrival tonnage rose by 1.7% to a record 2.9bn gt.
Singapore also welcomed 19 new international shipping groups and maritime companies in 2020, under the Maritime and Port Authority's (MPA) Maritime Sector Incentive Scheme.
"These trends reflect a vote of confidence in Singapore's stability, connectivity and capabilities. When the seas are rough and dark clouds are looming in the horizon, Singapore has differentiated ourselves as a trusted hub and a safe harbour for maritime companies," Chee said in his opening speech at the Singapore Maritime Foundation's (SMF) virtual New Year Conversations 2021 on Wednesday.
The changing of crew, which has catapulted into a global crisis during the pandemic, has led to Singapore taking a serious view of the matter. As at end-2020, Singapore has facilitated crew change under various circumstances for over 80,000 seafarers from 5,800 vessels that called at the port since March 2020.
Going forward, Chee said Singapore port will continue to plan ahead with the MPA already identifying three driving forces affecting the maritime industry, namely disruption, digitalisation and decarbonisation.
Amid continuing globalisation and shifts in the global supply chain, digital revolution and new technologies will at the same time transform the ways of operations, with increasing focus on reducing emissions and achieving total decarbonisation.
On the steps to realise a greener maritime future, in particular, Chee said Singapore will continue to push ahead in the development of LNG bunkering capabilities, as well as to set up new standards and develop green solutions associated with zero or low carbon fuels.
"In the longer term, our target is to equip the port of Singapore to supply a wide range of future, cleaner, fuels types, to meet the diverse needs of ships that choose to call here," Chee said.
"These endeavours will not only help secure Singapore's lead as a top bunkering hub, but also support the vision for a greener and more sustainable maritime ecosystem," he said.