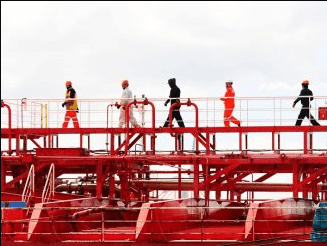 In a move forward in getting crew changes happening again, Singapore has broadened "special circumstances" to include the end of the seafarer's contract and is exploring options with the industry and unions including specially chartered flights.
In a Port Marine Circular dated 22 May, the Maritime & Port Authority of Singapore (MPA) detailed enhancements to measures previously announced to allow crew changes in "special circumstances".
"MPA has since worked closely with the Singapore Shipping Association (SSA), Singapore Maritime Officers' Union (SMOU), Singapore Organisation for Seamen (SOS) and the industry as well as other government agencies to enhance the existing procedures," the circular said.
Crew changes will now be allowed where the seafarer's contract has expired, the crew leaving the vessel does not affect safe manning levels, change of crew due to the sale or purchase of ship, and personnel who are not part of the ship's crew such as superintendents and service engineers.
For sign-off, the crew must not have gone ashore in the last 14 days, have a fit-to-travel certificate from a Singapore doctor, proof of expiry of contract, or documentation proving sale of the vessel. 
For sign-on, 14 days quarantine is required, a negative PCR COVID-19 test, and certified fit-to-travel.
In addition the crew must  must be  transferred directly between the ship and point of arrival/departure in Singapore.
The change in regulations by one of the world's largest ports represents a major move forward in restarting structured crew changes for 150,000 seafarers whose contracts have expired but are unable to leave their vessels due to COVID-19 travel and border restrictions.
However logistical issues such as air travel to and from Singapore remain. 
"MPA  is  also  exploring  other initiatives relating to crew change with SSA, SMOU, SOS, industry and government  agencies. These include development of a guidebook on crew change procedures in Singapore and the chartering of dedicated flights for crew change," the circular added.