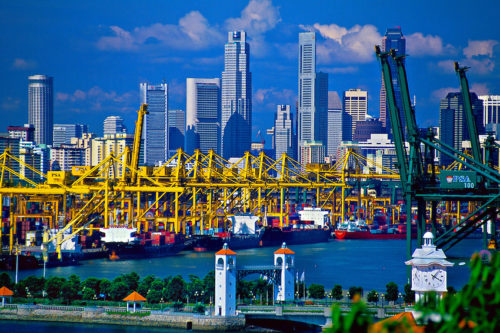 The Port of Singapore recorded an increase in its container throughput in April over the year-ago period, while bunker sales went in the opposite direction and plunged by 12.3% year-on-year, according to preliminary estimates from the Maritime and Port Authority of Singapore (MPA).
In April, the port registered box volumes of 2.99 million TEU, an increase of 2.4% compared to 2.92 million TEU in the previous corresponding period, MPA data showed.
April's throughout, however, dipped by 6% compared to 3.2 million TEU handled in March this year.
From January to April 2019, Singapore moved a total throughput of 11.93 million TEU, relatively stable compared to 11.78 million TEU achieved in the same period of last year.
Singapore, the world's largest bunkering port, saw bunker sales in April fell to 3.71 million metric tonnes from 4.23 million metric tonnes in April 2018. Last month's sales figure was the lowest monthly sales in 3.5 years since October 2015, although not too far off from sales of 3.78 million metric tonnes in February this year.