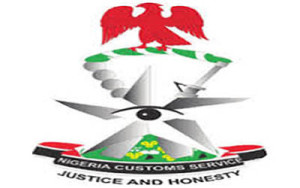 The Area Command, Nigeria Customs Service (NCS) of Niger, Kogi and Kwara has called on stakeholders to compliment its efforts to effectively tackle the menace of smuggling in the states.
Alhaji Garba Kabiru, the Comptroller of Customs in the command, made the call on Friday in Minna in an interview.
Kabiru said that efforts from stakeholders such as religious leaders and traditional rulers would help the officers to apprehend those involved in illegal activities in these states.
"All we want is the required intelligence reports on movement of smugglers to enable our field officers confront them.
"Our people for a very long time have develop a listening cultures from what their religious leaders tell them and we will use the opportunity to reached out to them to end the smuggling businesses for the common good of our economy, " he said.
Kabiru explained that the religious leaders were expected to make special sermons on the dangers of engaging in smuggling business and the consequences to the nation's economy.
"We have made available our special squad numbers to the members of National Union of Road Transport Workers to alert us on movement of smugglers in all the major roads we are supervising, " he said.
He said that already all illegal entry routes and those on transits had been blocked by well armed personnel in the three states.
"We are ever ready to confront those that don't wish our economy well at the battlefield as our well trained personnel are permanently stationed in strategic routes to arrest and prosecution them, " he said.
He called on officers and men of the area command to continue to put in their best, saying that hardworking ones would be handsomely rewarded.