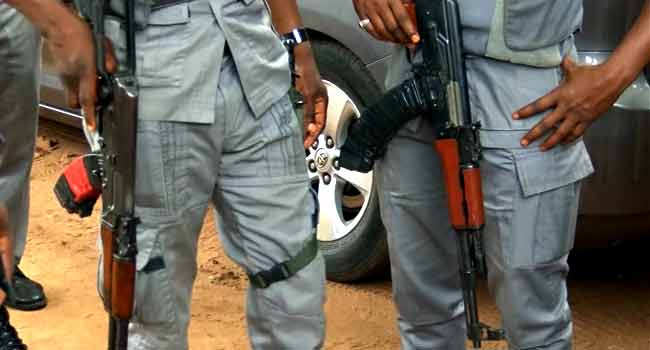 A soldier, customs officer and a civilian were killed when some men of the Nigeria Customs Service Nigeria Customs Service (NCS) clashed with some smugglers in Igbo-Ora town in Oyo State.
The clash occurred on Thursday.
While the police confirmed the killing of the soldier, a customs spokesman said he was yet to be briefed of the development.
Residents on Saturday said customs operatives and soldiers intercepted a vehicle transporting bags of foreign rice. The smugglers, desirous to escape, clashed with the officials.
Some resident said three persons, a soldier, customs officer and a civilian were hit by bullets during the shooting.
Several persons also sustained injuries during the clash.
The public relations officer of the Oyo/Osun Customs Command, Kayode Wey, said he was aware of the incident but could not confirm if anyone died.