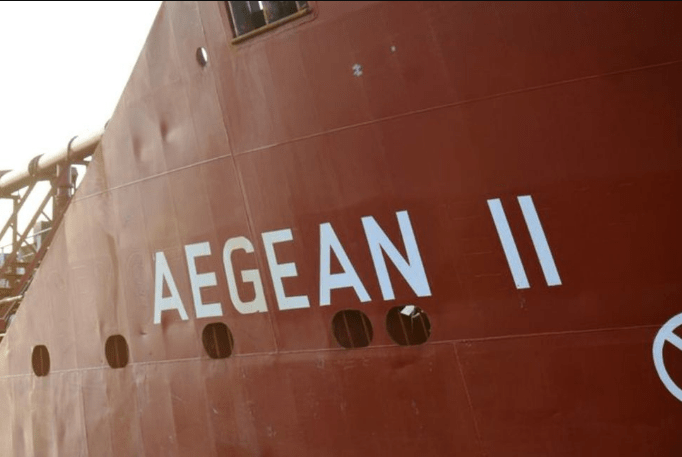 Somali pirates have attacked a Panama-flagged chemical tanker off the Horn of Africa.
This is happening when some other Somali pirates released three Iranian hostages held for five years, according to sources. The three Iranians are the last of the crew of the Iranian fishing vessel FV Siraj, which was captured by pirates on March 22, 2015.
The attack on the Panama-flagged tanker, which occurred 180 nautical miles southwest of Socotra, is the first successful hijack in Somali waters since 2017.
The vessel, identified at the 8,100 dwt Aegean II, was allegedly hijacked by six armed pirates on late 16 August 2020 after having suffered engine issues.
The tanker was en route from the UAE to Mogadishu with 20 crew members on board at the time of the incident.
"It is likely that the vessel slowed giving attackers 'eyes on' the vessel, and the ability to plan an opportunistic attack. The vessel was indicating that Armed Guards were embarked however this is not believed to be the case.
"The vessel then resumed operational status, however a window of opportunity of slowed transit speed had been created which was subsequently exploited by a piratical group," Dryad Maritime said.
The incident so far appears to be an isolated and opportunistic one as it had transited in the vicinity of Somali territorial waters, Dryad further stated.
Dryad also said that the attack might be considered as an an act of maritime crime, and not piracy.
At the height of their power in 2011, Somali pirates launched 237 attacks off the coast of the country and held hundreds hostage.
Between 2005 and 2010, Somali piracy cost the global shipping community millions of dollars annually. In 2009, pirate income derived from ransoms was estimated at about $58 million, rising to $238 million in 2010. However, by 2011, the ransom income dropped to $160 million, a downward trend attributed to intensified counter-piracy efforts.
The last successful hijacking of a vessel by Somali pirates was in March 2017, the pirates seized an oil tanker that had set sail from Djibouti and was headed to Mogadishu. No ransom was paid before the ship and its crew were released after the pirate learned that the ship had been hired by a Somali businessmen.
The number of attacks tumbled as shipping firms implemented better security protocols, including posting look-outs, sailing further away from Somalia, and hiring private security. International warships operating as part of a coalition also prevented several attacks.