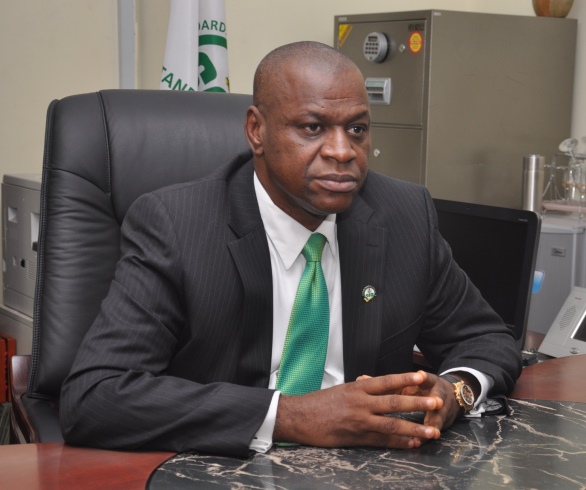 The Shippers Association of Lagos State (SALS) has expressed worry over the return of Standard Organization of Nigeria (SON), the Nigeria Agricultural Quarantine Service (NAQS) and other sacked agencies to the nation's ports and border station barely a year after the Federal Government directed them to leave.
The Federal Government Executive Order on Ease of Doing Business had through the Nigerian Port Authority restricted SON and some other agencies to operate from outside the ports, while allowing only eight agencies to remain in the ports.
Speaking in an interview with SHIPS & PORTS DAILY in Lagos on Monday, The President of SALS, Jonathan Nicole disclosed that operatives of SON and NAQS were back and operating in the port, thereby slowing down cargo clearing processes. 
Nicole blamed lack of regulation and political will on the part of government to enforce its directive as reason why some of the sacked agencies are still having a field day at the port.
According to him, "Government is aware that some of these sacked agencies are back in the port. The best we can do is to inform government of their presence. I don't think we can force them out if government itself does not have the political will to do the right thing.
"They are supposed to come on Customs invitation and that is if they (Customs) find something different from what they find in the container that relate to a particular agency, they can call them to come, but that is not the case now, it's free entry for everybody. A container that ought to leave the port between two to three days will end up spending three weeks.
"We are really confused about the whole thing. Everybody does what they like now in the port including the truck owners. Can you imagine that we are paying as high as between N700,000 and N1million for a local transaction?"
Nicole called for total reorganization of the cargo clearing process, which he described as 'getting out of hand' as he blamed government agencies for lobbying to return to the port. 
Publicity Secretary, Association of Nigerian Licensed Customs Agents (ANLCA) Joe Sanni, also corroborated the SALS President's allegation. 
He said, "I can tell you that SON and Quarantine are still operating at the port and they are resident. They have an office they report to and they stay there, when it is time for examination, they all come whether invited or not.
"For Quarantine, their own is that once they see a wedge, just a piece holding something in a container that is enough to go and block you. They have no standard operating procedure at all. If they have examination form and can tell you to go and sign agencies form before a cargo is released by Customs, that means Customs themselves is (sic) shielding these people to enrich their pockets."