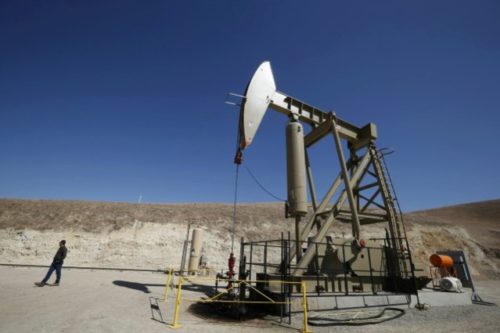 South Sudan extended oil exploration and production agreements for three blocks, the Petroleum Minister, Ezekiel Lol Gatuoth, said on Monday.
The East-Central African landlocked country is seeking to revamp activity in the sector which ground to a halt after years of civil conflict.
The government said last week it expects to hit peak oil output of 350,000 barrels per day (bpd) by mid-2019 as production ramps up at oilfields that were off line due to the violence.
South Sudan seceded from Sudan in 2011 when output peaked at 350,000 bpd but two years later plunged into civil war.
Gatuoth said contracts had been extended for China National Petroleum Corporation (CNPC), South Sudan's state-run Nile Petroleum Company (Nilepet), Malaysia's Petronas and India's Oil and Natural Gas Corporation (ONGC Videsh).
"We have extended block 1, 2 and 4 for six years and eight months. They will continue operating there. It is a win-win for all of us," he said.
Neighbouring countries have been mediating a peace deal between President Salva Kiir and rebels led by his former vice president, Riek
Machar, to end violence that started in late 2013.
Agency Report