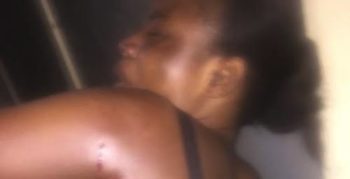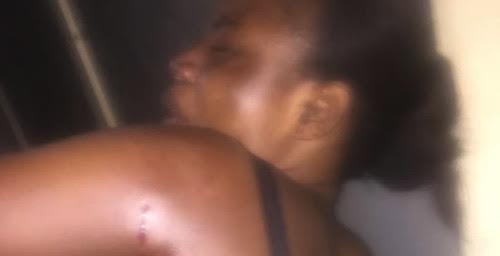 Some concerned Nigerians and maritime industry stakeholders have condemned the incessant killings and attacks of innocent citizens by officers of the Nigeria Customs Service (NCS) in their alleged fight against smugglers.
This is even as they called on the Comptroller General of Customs, Hammed Ali to call his men to order and checkmate their excesses
They made the call following last week killing of a bus conductor, identified as Toheeb Olayiwola and an attack on a pregnant woman, Bukola Olugunna at Abule-Egba area of Lagos and Iyana Iyesi, in Ado Odo/Ota Local Government Area of Ogun State respectively.
Olayiwola, was reportedly shot dead while three other people were injured by customs men chasing a bus loaded with smuggled bags of rice last week Wednesday.
According to an eyewitness, Ahmed Ogundairo, the victim was in the bus with registration number LND685XJ coming from Sango and headed toward Lagos when customs men accosted the bus at Abule Egba and started shooting sporadically which resulted to the victim's death.
"The commercial bus, which was loaded with bags of rice, was en-route Mushin from Sango when the customs stopped the bus and started shooting.
"My friend was inside the bus to assist in offloading the rice but he was shot dead when he tried to escape from the scene. The bus was hired to deliver the rice to Mushin," Ogundairo said.
Barely 24 hours after the bus conductor was killed, officials of the NCS reportedly shot and injured Olugunna, who was eight months pregnant while in pursuit of a smuggled vehicle.
Olugunna was reportedly hit by stray bullets on her back and left side of her body while on her way to work.
Speaking with SHIPS & PORTS DAILY, President, National Council of Managing Directors of Licensed Customs Agent (NCMDLCA), Lucky Amiwero said Customs acted beyond its mandate as it does not have the power to kill innocent citizens.
Amiwero who described Customs mode of operation as archaic said there is need for total reform of the Service.
According to him, "The Comptroller General of Customs is the one instigating that because he is using the military system. If they were not using the military system, we would not be having this number of deaths. Customs can arrest and arraign a suspected smuggler, but there is no law that gave customs power to kill. It is the way they are going about their duty that is why they are killing people.
"The Service is not a military Service but a trade related Service. 90 percent of Customs operations have to do with trade procedures, classification, treatment and application of the trade. It is only some aspect that as to do with enforcement and enforcement is not the way they are going about it. They have an intelligent network. Our system is archaic and that is why we are still carrying gun all over the place, stopping containers from the port.
"The two incidences happened in the town not even in the border. Because you want to check smuggling does not mean you have to kill somebody so there is need for a reform of the Service completely."
Amiwero said there is need for proper investigation into the matter to ensure arrest and prosecution of customs officers involved in the killing to serve as deterrent to others.
But in defence of the customs action, NCS Public Relations Officers, Joseph Attah said the job of enforcing anti smuggling operation is not only limited to the approved route but officers are empowered to intercept goods anywhere with the right intelligence at their disposal.
While commiserating with the families of the deceased, Attah call on Nigerians to avoid being used as human shield by smugglers when they are being chased by Customs operatives.
According to him, in such situation the real smuggler escape and runs away with his item while those trying to protect them get wounded.
"Smugglers go through unapproved routes and passed on the highway and when we receive the information, we pursue the person.
"We have discovered that smugglers are adopting a new strategy by rolling into the ground where people are and turning their victims into human shield. Smuggling is a crime and when officers are pursuing smugglers, they run into fellow Nigerians who attack officers while performing their function but support and protect the smugglers. Unfortunately these people happen to be victims of their action.
"This kind of mob action usually leads to clashes between them and the customs operatives. At the end of such encounter, some people who are not even the smuggler get wounded and in a very unfortunate circumstance some persons may die.
"We are studying the new trend and we are calling on Nigerians to expose smugglers. When you see a smuggler being chased by customs run to you, you have a duty to expose him not to protect him and start attacking officers with weapons," Attah said.