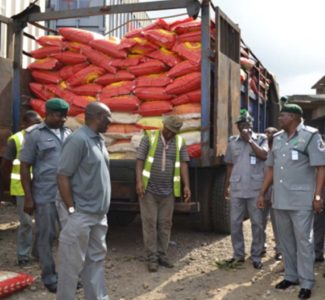 President, Shippers' Association of Lagos State (SALS), Jonathan Nicol has that the Nigeria Customs Service can generate up to N5 trillion annually if the federal government put right polices in place to reduce cargo diversion of Nigeria- bound cargo to port of neighbouring countries.
Nicol who spoke in a chat with SHIPS & PORTS DAILY in Lagos expressed disappointment over government policies which he said has been 'highly distressing' to shippers.
According to him, there has been massive diversion of Nigeria- bound cargo to port of neighbouring countries largely due to government unfriendly trade policies which has also increased the level of smuggling into the country.
He said, "Government policy is increasing the cost of doing business and it is distressing to shippers. If I have feelings for the government I don't see why the government should not have feelings for those who provide the fund for them.
"Customs is celebrating that it generated N1.3trillion and normally they are suppose to generate more than that if they reduce their cost of doing business. If all our cargoes come back to Nigeria, Customs will make between three to five trillion naira. Everybody will want to pay their duties and nobody will want to smuggle goods. But when government begin to create difficulties for shippers, they run away.
Nicol urged government to develop basic infrastructures at the port to make cargo clearance more effective.