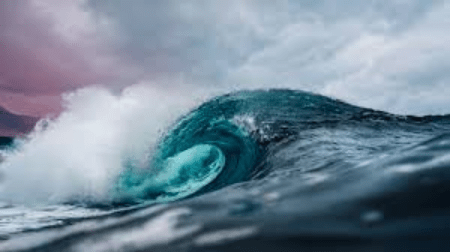 A Senior Lecturer, Federal College of Fisheries and Marine Technology, Dr. Kayode Olubiyi, has advocated proper education of Africans on the wealth of oceans.
Olubiyi who made the advocacy at a webinar to celebrate the African Union Day of Seas and Oceans said adequate understanding of the worth of the oceans would ensure its $24 trillion dollars worth of resources would be utilised.
The webinar with the theme "Innovation for a Sustainable Ocean" was organised by Ocean Ambassadors Foundation in conjunction with Mundus Maris ASBL last weekend.
According to him, if Africans can manage the various resources emanating from the ocean such as wildlife, benefits of the beaches, movement of materials and goods from one country to another in a sustainable way, it will be to its advantage.
He said unfortunately, the way the ocean was being treated in Africa was not healthy as the many waste both liquid and solid from the land pollute the ocean and leads to serious damage.
Olubiyi said there should be a better way of waste disposal through recycling just as he advised against the use of plastic bottles, polythene and end to dredging.
"The way forward is that we must take decision and work to having a Sustainable Blue Business Plan. Also there should be a better way of waste disposal through recycling, stopping the use of plastic bottles or polythene, dredging and seeing the ocean as common wealth that must be protected and utilise to generate power," he said.
Director, Council for Regulation of Freight Forwarding in Nigeria (CRFFN), Dr. Alban Igwe, said that 38 African countries have the benefit of coastal water and so the need to connect the dots and reap the opportunities that abound on the sea.
Igwe, who spoke on "Sustainable Supply Chain: Linking the African Coastal States", said Africa being the second largest continent has 100 ports, surrounded by 30,500km coastline.
Noting the need for Africa to tackle illegal fishing, which he said worth $1billion, Igwe
said that the continent's 90 per cent imoprt and export were by sea adding that it had access to Atlantic, Indian, Mediterranean and Arabia sea routes.
He called for the development of the Blue Economy roadmap, creating a regional blue centre in Kenya, Nigeria, Morocco and South Africa to utilise the opportunities.
"We need to make progress by also investing in human capital, define competitive strategy and zonalise them, set realistic time lines and action plan," he said, noting that the supply chain was the right strategy in today's world as it connects people.