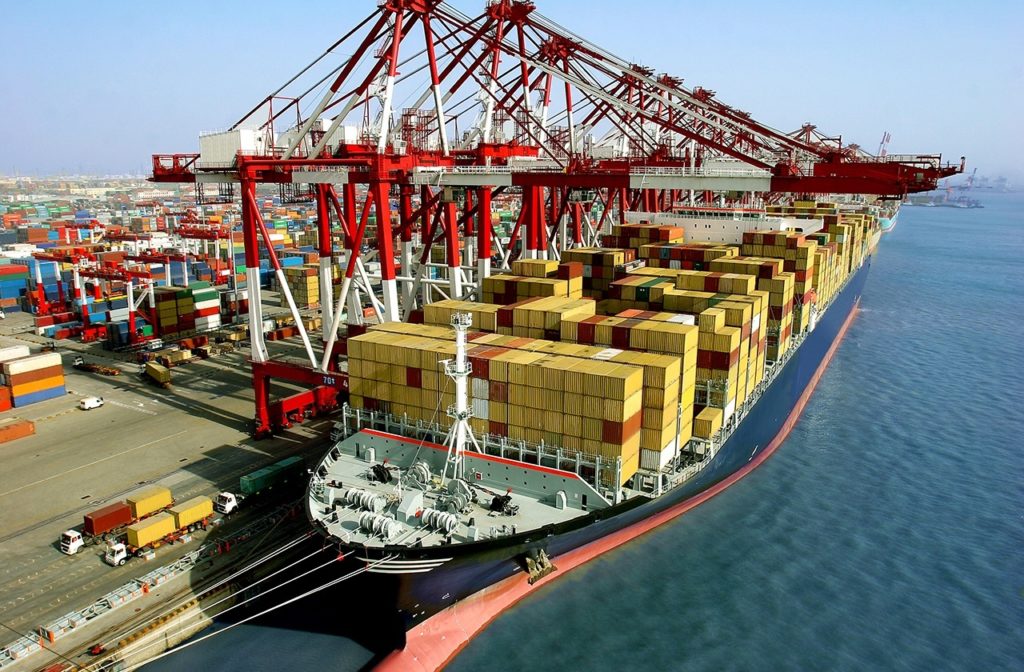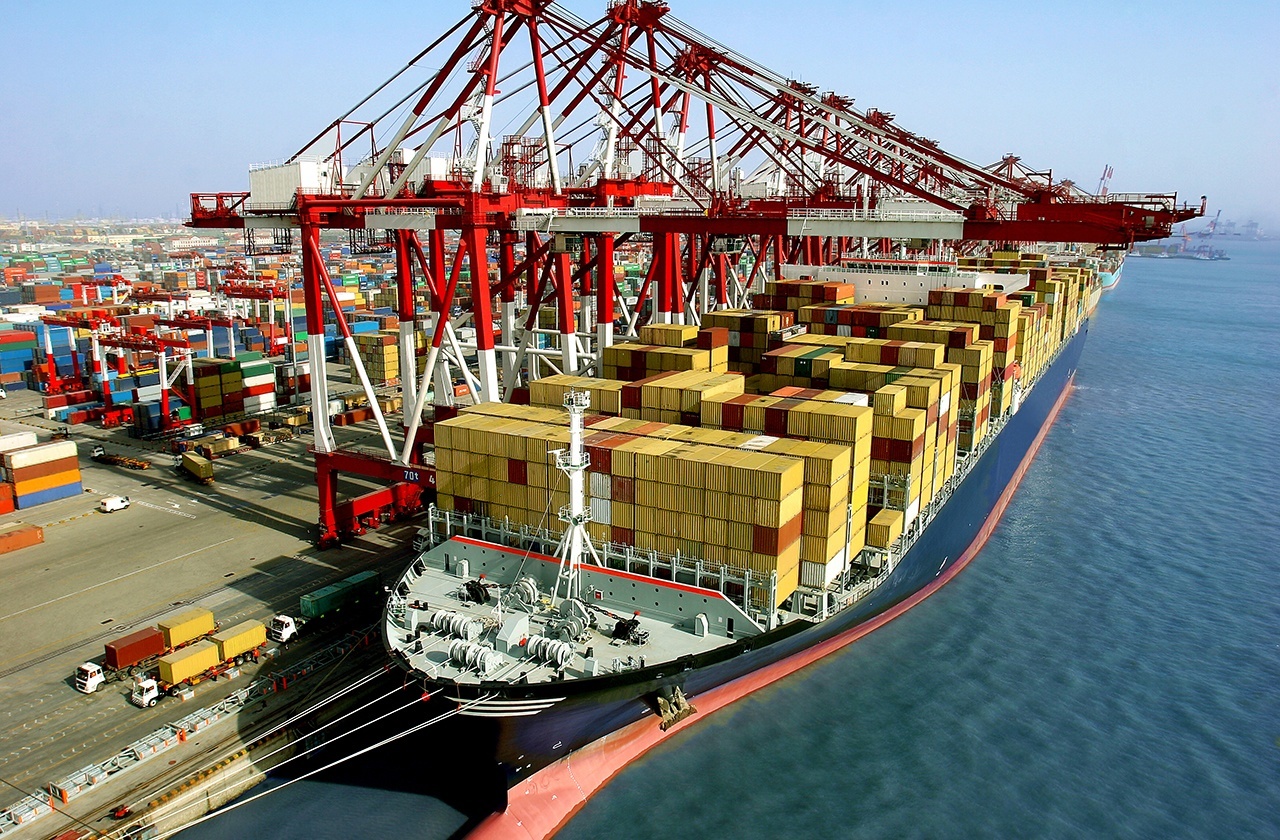 Stakeholders in the maritime industry have described 2018 as a terrible year for operators.
The stakeholders said the maritime sector performed well below expectation, as there was little or not effort by government and it various agencies to address major challenges facing the sector.       
The Director General, Lagos Chamber of Commerce and Industry (LCCI), Muda Yusuf, described 2018 as "one of the worst" for the maritime sector.
"Last year was one of the worst in recent times. We have never had it so bad. First, the challenge of access road to the port was a major problem in 2018. Apparently, there has not been enough attention to invest and develop the maritime sector.
"If the Lagos ports that accounts for almost 80 percent of import duty could suffer the kind of neglect it suffered in 2018, then it is not a good commentary on the way we set our priorities in the country. 
"This affected the cost of operation at the port, cost of goods and services and it led to diversion of cargoes to neighbouring countries and loss of business by many operators in the sector. It also led to loss of revenue even by government. All the transits cargo that normally comes through our port no longer comes through our port.
"As we speak, our scanners are not working. How can we, as the biggest economy in the Africa continent with a Gross Domestic Product (GDP) of about $450 billion, be operating a port where it is still doing physical examination? 
"That is unheard of in this day and age. All the effort to introduce the single window did not materialize. Issue of security of ships being attacked was also recorded. So, it has been one of the worst years as far as the sector is concern," he told SHIPS & PORTS DAILY. 
Also speaking, the National President, National Council of Managing Directors of Licensed Customs Agents (NCMDLCA), Lucky Amiwero blamed the non-appointment of technocrats as heads of key agencies in the sector by government as factors that contributed its poor performance.
"Those who took over as heads of the parastatals are trainees — whether Customs, NPA, NIMASA. They are all strangers to the maritime system. Most of them have not seen vessels before. 
"Because they are not technocrats, they will first have to go and learn, and it is in the learning process that we have all this effect. This administration did not pick any professional; they are all politicians and that is why we continue to have this set back," he said.
The respected freight forwarder also said the deplorable port access roads was a major challenge faced by operators last year, which he said forced many companies to close shops while others have relocated elsewhere.
He said the nation's import and export cargo clearance procedures are still archaic, a situation that has placed Nigeria on a low ranking on the Ease of Doing Business. 
He said, "2018 is a terrible year for the maritime industry. For a lot of practitioners, it is not too healthy for them and they have relocated out of the country. The few ones that are here are just managing.
"Apart from the port access road, our procedures are archaic, no scanners at the port. On Ease of doing business, which has to do with trading across borders, we are 184 out of 190 countries.
"NPA is acting like a revenue agency instead of using their revenue to build and dredge the port. When you look at other ports like Benin, Togo, Ghana and Cameroon; they all have channels better off than Nigerian channels. Megaships cannot come into Nigeria because of low channel and they diverting to other ports that can accommodate them. So we had a very tough time in the sector in 2018.
"We control 70 to 80 percent of cargo within the sub-region. We have a terrible port system where we cannot access the port and that created a lot of problem whereby almost 60 to 70 percent of companies in Apapa have to give way.
"People divert their cargoes to neighbouring countries because they find it difficult to clear from the port with containers litter all over the place."
Maritime Lawyer and Senior Advocate of Nigeria (SAN), Mike Igbokwe, also scored the industry low. 
He said, "We did not fare any better. With the gridlock in Apapa and the fact that out ports are hardly attractive to foreign ships, the issue of armed robbery and piracy at sea and reduction in importation has generally affected not just the economy but also business of lawyers and operators in the sector." 
Recommending suggestions on how to move the industry forward in 2019, he said, "A lot of suggestions on how to solve the Apapa gridlock should be implemented so that a very quick solution can be found.
"The use of rail should be deployed to complement road transportation. The long awaited piracy bill should be enacted before the election so that implementation will help deter piracy and insecurity on Nigerian waters." 
On his part, President, Nigerian Ship Owners Association (NISA), Aminu Umar, also said the sector did not fare any better in 2018.
"The sector did not meet up with our expectations in 2018. As a ship owner, I believe there are a lot of things that need to be done which were not done although we have been canvassing for them for years. Things like the Cabotage Vessel Financing Fund (CVFF), implementation of the Cabotage Law and of the Local Content Act to improve on the operations of the Nigerian ship owners." 
He however expressed hope that 2019 will be a better year for ship owners with the renewed engagement with the government through the Nigerian Maritime Administration and Safety Agency (NIMASA) to commence disbursement of the CFVV "in no distant time".  
Copyright Ships & Ports Ltd. Permission to use quotations from this article is granted subject to appropriate credit given to www.shipsandports.com.ng as the source.