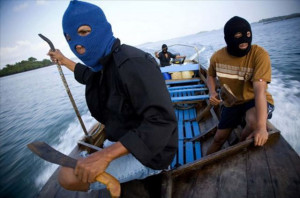 The Standard Club has warned shipowners about thefts from vessels in North eastern Chinese ports over the winter months.
In web alert the club said the months of December, January and February sees a peak in thieves approaching vessels anchored outside the port of Tianjin, and also the port of Dalian.
Disguised as small fishing boats the thieves usually steal bunkers, stores and spare parts.
"High waves interfering with radar signals and fewer crew members engaged in safety patrols during frozen nights may also be contributing factors to the higher occurrence of theft in winter," the Standard Club said.
It said the club's correspondents at Tianjin, Huatai Insurance Agency & Consultant Service received four reports of theft from ships last winter.
In the past, Chinese ships were the usual targets. However, currently foreign ships appear to have become the focus of theft," the alert warned.
Vessels anchoring outside Tianjin were advised to take extra security precautions.
Copyright Ships & Ports Ltd. Permission to use quotations from this article is granted subject to appropriate credit given to www.shipsandports.com.ng as the source.