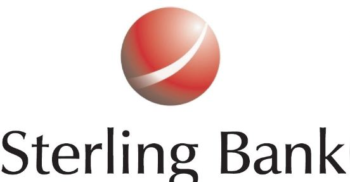 Sterling Bank has written to the government's accountant to say it has not withheld $46.5 million the government says it should hand over.
A Nigerian court has ordered seven local banks, including Sterling Bank, to transfer a combined $793 million to the government immediately, and a government lawyer said on Thursday the lenders had withheld money collected on behalf of the state.
Commercial banks in Nigeria collect grants, taxes, fees and tariffs on behalf of the government which they send to a single treasury account with the central bank in line with a policy introduced in 2015 aimed at curbing corruption.
Under the court order, Sterling Bank, a mid-tier lender, was ordered to remit $46.5 million.
It said in a statement it had written a letter to clarify its position after the government went to court over the money for the first time since bringing in the policy.
Shares in Sterling, which has gained 36 percent this year, shed 4.85 percent on Friday. They slumped 58 percent last year as the banking sector, particularly smaller lenders, was hit by a recession in Africa's biggest economy and currency crisis.
Two of the other banks have also said they do not owe government money.