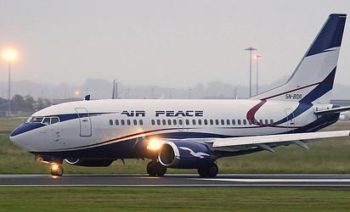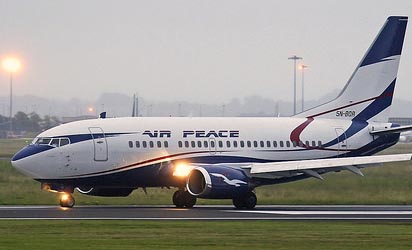 Air Peace has refuted a media report alleging that the Chairman of the Federal Inland Revenue Service (FIRS),  Babatunde Fowler was responsible for the delay of one of its flights recently.
The airline in a statement issued by its Corporate Communications Manager, Chris Iwarah said the report was an unwarranted attempt to tarnish the image of one of its most responsible guests.
The airline insisted that although it held all its guests in high esteem, it was not its practice to delay its flights because of anybody, no matter how highly placed.
It explained that some flights were delayed occasionally due to poor weather attributable to the rainy season, stressing that it would not delay a flight because of an individual.
According to the airline, the Chairman/CEO of the company had been left behind at times due to its on-time departure policy.
"We assure our esteemed guests that we will continue to sustain our reputation for on-time departure and safe flight operations and treat everyone equally", it said.
The statement reads further: "Our attention has been drawn to a media report claiming that one of our Lagos-Abuja flights was recently delayed because of the Chairman of the Federal Inland Revenue Service (FIRS),  Babatunde Fowler.
"Although we would have ignored the report as a figment of the imagination of its author, we are compelled to clarify the issue because of its negative impact on the good image of the FIRS boss, who happens to be one of our most responsible guests.
"While we empathise with our esteemed guests any time they arrive late for their flights, we definitely do not hold down our flights because of anyone no matter how highly placed. On several occasions, we have had to leave even the Chairman/Chief Executive Officer of Air Peace behind because of our strict observance of our on-time performance (OTP) policy.
"While we have had to occasionally delay some of our flights due to poor weather attributable to the rainy season, we have always ensured that measures are taken to mitigate the impact on our valued guests' schedules and appointments. We assure our esteemed guests that we will continue to sustain our reputation for on-time departure and safe flight operations and treat everyone equally."