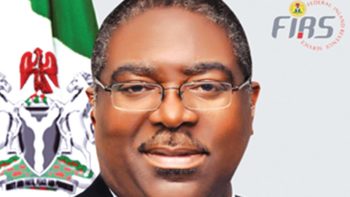 The Chairman of the Federal Inland Revenue Service ( FIRS) Babatunde Fowler has said about 29 private jets owned by Nigerian organisations are registered in South Africa.
Fowler spoke while addressing the need for exchange of information for tax purposes  at a 3-day Automatic Exchange of Information Foundation course for selected African countries, which ended in Lagos weekend.
He said: "As the Council Chairperson of the African Tax Administration Forum (ATAF), I found out that Nigerian organizations have 29 private jets registered in South Africa. The issue is that, how much tax do they pay here?"
In August 2015, the then  Director General of the Nigerian Civil Aviation Authority, Captain Muhktar Usman was quoted as saying  there were 146 corporate jets in the country, out of which only 46 were registered in Nigeria while 100 had foreign registration.
Fowler said, "We are not talking about the issue of how they got the money to buy the jets. The issues as to their source will be dealt with latter on. The more we work together through automatic exchange of information, the better for all of us."
Addressing the call for Nigeria to take up membership of the global forum on Transparency and Information Exchange for Tax Purposes, Fowler said, "The honest truth is that, some politicians or some 'parties' who have these assets outside may not really be interested in this automatic exchange but at the end of the day, it is to the benefit of each host country."
Some industry insiders say they think Nigeria's private jet owners prefer it this way because aircraft lose their resale value if they are registered in Nigeria over fears of maintenance standards.